Terraria is often compared to Minecraft, and it's clear to see why. The pair stand side-by-side among the best sandbox games, and their core concepts of digging out resources and building something of your own are quite similar. However, the two actually take rather different approaches to progression – in fact, the creator of Terraria says his inspiration to create it came largely from a desire to have a similar game with more explicit goals.
Responding to a Twitter thread discussing criticisms of Minecraft and whether the game should have more specific motivations or goals to work towards, Terraria creator and Re-Logic president Andrew 'Redigit' Spinks says, "Wanting more of a purpose out of Minecraft is a big part of what drove me to make Terraria."
This statement isn't specifically intended as either a compliment or a diss towards Minecraft, he explains, but a little of both. "You can't argue with the success of Minecraft's formula," he says of Mojang's more freeform, creative sandbox, "but I side with the people who wish it was a different game." That doesn't mean he thinks Minecraft needs to change, either: "It's a great game and I've had my fun with it," he adds, "my kids play it all the time still."
As an ardent Terraria lover, I'm of course forever thankful the inspiration struck him. Initially, I went into Terraria expecting it to mostly be a '2D Minecraft' and didn't really click with it as a result; it wasn't until later when I realized how its gear progression, NPCs, boss fights, and ever-changing world states worked that I got truly hooked in.
I still love Minecraft, too, and as Redigit notes the best part is that we get to play and enjoy both games. If I just want the complete freedom of an open world ready for my every whim, Minecraft is there for me. If I want the more in-depth systems and a list of clear tasks to check off as I work my way through the Terraria bosses, I can spend my time there instead.
Redigit also adds in response to another comment that he's excited about the potential of Hytale, the upcoming sandbox game from Hypixel Studios, which started out running the hugely popular Minecraft multiplayer server Hypixel and later got funding from Riot Games to help with the creation of its own project.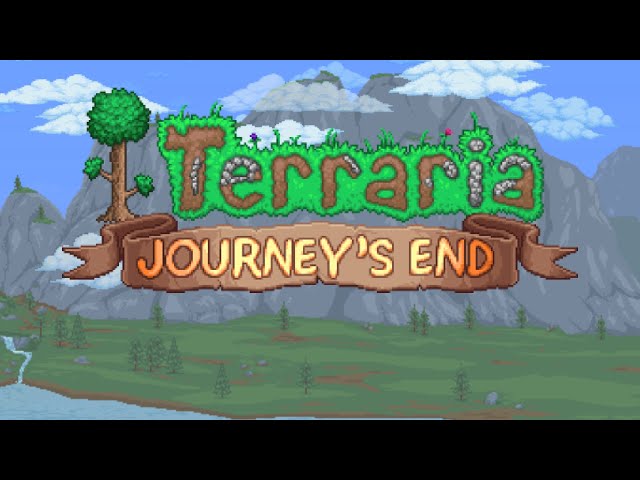 "I'm so hyped for Hytale, but I don't think it's ever gonna come out," he remarks. In response, Hypixel Studios social media manager 'BuddhaCat' responds, "Have faith, my friend <3," leading Redigit to offer his own services as a beta tester. That's the kind of inter-studio support we love to see.
With word that the next (and potentially final) Terraria update is on the way, take a look at the first real tease, a possible Terraria 1.4.5 Shimmer squirty gun. We've also taken the time to show you the best Terraria mods if you're looking to add even more depth to the game, as well as explaining exactly how Terraria happiness works in full.