If you're a fan of RPG games and can't get enough of Netflix's The Witcher series, there's a new mod that might be just the thing for you. Inspired by the Isles of Skellige in The Witcher 3, the Land of Vominheim Skyrim mod brings a little of Geralt's world to the Dragonborn's.
Created by modder Venjhammet, the mod adds a new location approximately the size of Solstheim – the island that sits in the Sea of Ghosts, between the shores of Skyrim and Morrowind – to the game. It's an archipelago of five islands, including the "Mainland itself," and introduces "dozens" of new places to explore – and it's "inspired by the Skellige of Witcher 3."
To get to it, you'll need to head to the frosty city of Dawnstar and take a ship from its harbour to Vominheim. Once there, you'll find everything you'll need – tavern, blacksmith, an apothecary, and spell stores, as well as caves, mines, dungeons, and camps to discover – and plunder. While there's no questline as such, the creator has included "written quest notes, treasure hunts, and journals with some background stories" scattered around, saying: "You can expect dungeons and caves to be highly detailed and immersive."
Get a little look at the Land of Vominheim mod below: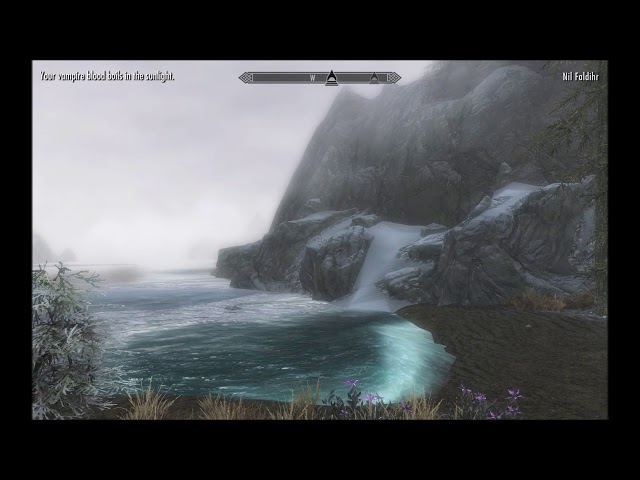 If you're keen to find out more or grab the mod for yourself, head over to Nexus Mods here. Just be sure, as ever, to follow the modder's instructions to help you get it running smoothly – and mod at your own risk!
If you're keen to see what else is out there, you might find our guides to the best Skyrim mods and best The Witcher 3 mods handy. Recent highlights have included a Witcher 3 mod that replaces Geralt's face with Netflix show actor, Henry Cavill's and a Skyrim mod that makes the game smoother than ever.
Top image credit: Venjhammet/Nexus Mods