Elder Scrolls Oblivion remake Skyblivion is currently slated for launch in 2025, taking the entirety of Bethesda's classic RPG game and rebuilding it using the more-modern Skyrim engine. One developer of the fan project however claims to have been a victim of "death threats," "stalking," and "harassment," as the total conversion mod shares additional gameplay updates, and we eagerly anticipate more Tamriel news in the form of the Elder Scrolls 6 release date.
Skyblivion is an enormous undertaking, rebuilding every aspect of Elder Scrolls Oblivion in the more-advanced, Skyrim version of Bethesda's Creation engine. From quests to items, towns to NPCs, no part of Oblivion is left untouched, as the devoted modding team recently shared a new, ten-minute gameplay clip of the Skyrim total conversion project.
However, Skyblivion's project lead, best known by the online username 'Rebelzize,' says they have received a variety of harassment in the form of 'death threats' and 'stalking.'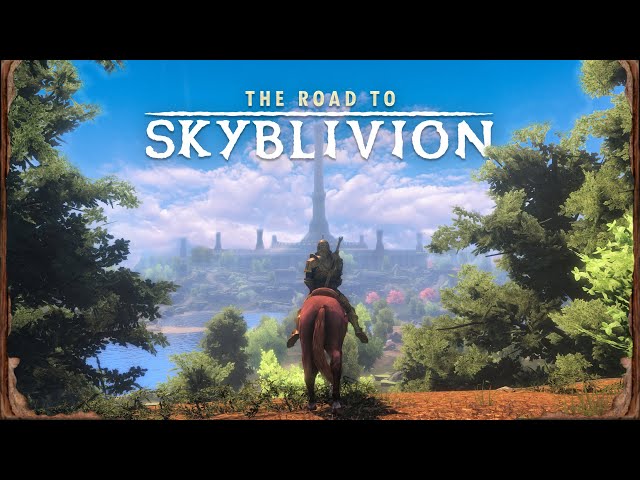 "It's a bit sad that working on Skyblivion means dealing with stalking, death threats, harassment and now hacks as well," Rebelzize says. "These have become such a normal part of what started as a hobby. People on the team and me [sic] already sacrifice so much."
"People have no idea how much time and effort goes into this project. And then on top, you have to deal with this s**t. I have a full-time job too, you know. It's hard enough juggling what's basically two full-time jobs."
According to Rebelzize, their personal Discord account was recently hacked, which resulted in the loss of some Skyblivion-related material. "My account got hacked and they [the hackers] are now attacking and removing anything Skyblivion related," Rebelzize wrote on Wednesday, July 12. "My life's work is being ripped apart and every minute counts."
Rebelzize explains that they have since recovered their Discord accounts, but "lost some bits and bobs.
"It could have been much worse," the Skyblivion developer says. "We spent an intense night as a team trying to figure out how to best deal with the situation. As unfortunate as it was, it only brought us closer together as a team. Discord server or not, nobody can take that away."
Fallout London, another ambitious Bethesda fan project, recently confirmed a launch window, while the Starfield release date also draws near.
It might be almost 12 years old, but the best Skyrim mods can still make the world of Paarthurnax and the Nords feel alive. You might also want to try some of the other best games like Skyrim, available now.