Elder Scrolls 6 is still quite a while away it seems, as Xbox has given a rough release window for the RPG game. So while we all wait for the Elder Scrolls 6 release date, we can rest well in the knowledge that we'll at least have enough time to maybe 100% complete Starfield. If not, Elder Scrolls 6 awaits.
This comes from CEO of Xbox Game Studios Phil Spencer, who's present at the Federal Trade Commission versus Microsoft court case over the potentially impending Activision Blizzard acquisition.
According to Axios reporter Stephen Totilo, Spencer was asked about what platforms Elder Scrolls 6 will be on, to which Totilo says Spencer is fuzzy on if he'd already confirmed it would be an Xbox console exclusive.
"It's so far out it's hard to understand what the platforms will even be," Spencer adds "We're talking about a game that's five-plus years away."
As many of us suspected then, the Starfield release date is clogging up Bethesda's time right now, with Elder Scrolls 6 still likely to be in the production phase. If Elder Scrolls 6 is really five-plus years away, that would mean it's coming out around 2028, or ten years after the initial teaser, with us currently seeing nothing of the fantasy game since. Oh, that teaser also has 16 million views and it shows nothing.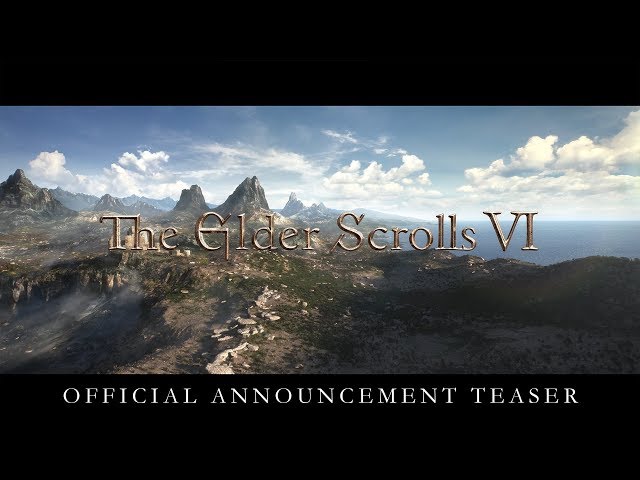 With triple-A videogame costs continuing to balloon alongside development time, this would put Elder Scrolls 6's launch at around 17 years after Skyrim. For context, Oblivion was released in 2006, with Morrowing coming out in 2002, Daggerfall in 1996, and Arena in 1994.
Earlier this year we found out that the UK government might actually already know the Elder Scrolls 6 launch window, but that it's definitely not telling. We also don't know what the Elder Scrolls 6 setting will be just yet, but that doesn't mean we haven't given it some real thought alongside Totilo's reporting.
If the wait for Elder Scrolls 6 truly is agonizing, we've got a list of the best open-world games, or games like Skyrim that are sure to keep you busy until 2028 or later.