Naughty Dog's The Last of Us Part 1 PC launch may have been marred by bugs, glitches, and performance issues, but there's no doubt that, when it's running well, the survival horror game is among the best PlayStation exclusives – perhaps even the best games period – that you can play on PC right now. But what if you could see that gorgeous, grim world from a whole new perspective? Thanks to an upcoming The Last of Us Part 1 FPS mod, you'll soon be able to do just that.
The Last of Us Part 1 first-person mod is showcased in a video (seen below) by the 'Voyagers Revenge' YouTube channel, who explains, "This PC mod is currently a work in progress," though they say they're working hard on it with more updates to come soon. The mod shifts the perspective into Joel's eyes, effectively turning it into an FPS game.
The teaser video shows several encounters and is on a custom difficulty setting, with almost everything set to the hardest mode, grounded, but with abundant ammo and resources, along with upgraded weapons, to "allow for aggressive gameplay." In addition to this, the settings have been tweaked to allow certain HUD elements to be shown that would normally be unavailable when playing on grounded mode.
The Last of Us Part 1 is already an unforgivingly brutal game that pulls no punches in its dark, gruesome representation of a post-apocalyptic world overrun with fungus-infected humans and ruthless survivors, but shifting things into first person really drives home just how vicious and unrelenting it is in a whole new way. The video below is certainly not for the faint of heart, with some unsettlingly detailed violence – but then we'd say the same of the original game.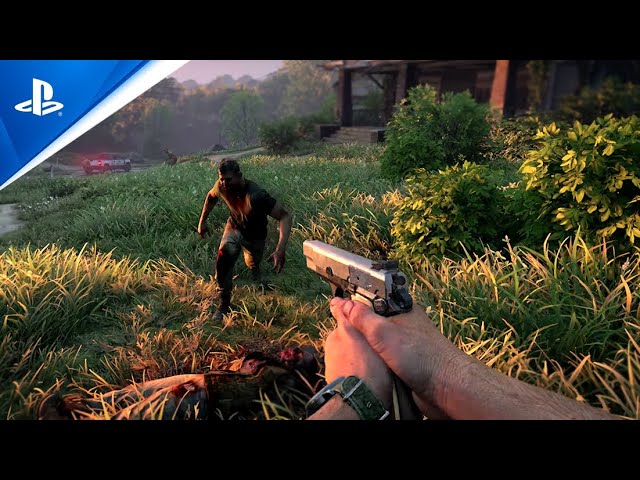 Being truly immersed in the setting also makes this an even more tense experience than the regular game. There's no way to peek around corners surreptitiously, and we can just imagine the tension of seeing a clicker stumble right past you, just inches from your face, as you cower among some rubble. Nightmarish.
It's not all doom and gloom, though, as the first-person view does give you a lovely close-up of the beautiful environments crafted by Naughty Dog's art team. While the mod is still a work in development – those gun movements are rather erratic at certain times, for example – it's still maybe the most impressive addition we've seen to the fan favourite game so far.
We'll be sure to let you know when this mod is ready to go, but for now you'll have to settle for playing The Last of Us using Pedro Pascal's face. We've also dug deep on just how things are looking for The Last of Us Steam Deck compatibility (it's not good) and explained the best Last of Us settings on PC to try and squeeze the most performance out of your game while we wait for further updates.