With The Last of Us PC release date almost here, the narrative and survival game from Naughty Dog has shown off a slew of accessibility options, carried over from the original PlayStation release. Judging from the new footage, The Last of Us continues to aim to innovate, and include as many accessibility options as it can.
Check out The Last of Us PC's extra features, including plenty of great accessibility options, in the trailer below.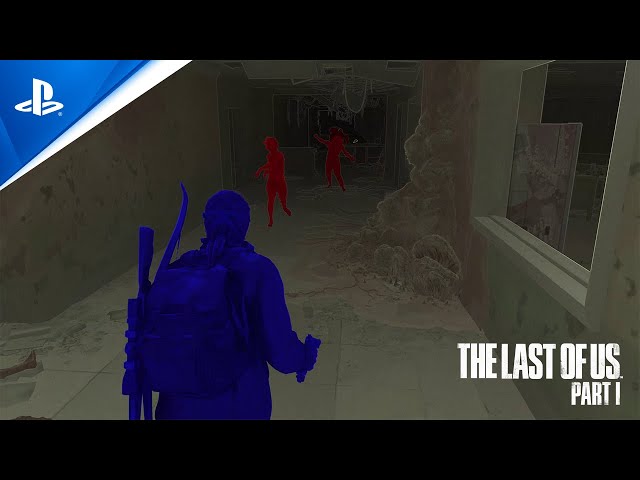 The Last of Us PC accessibility features
There are a lot of accessibility features that carry over from previous PlayStation games and their PC ports, so we've listed what we know about below.
Audio Descriptions: the game is described to the player in audio form, as things happen
Enhanced Listen mode: bigger and more clear visuals for the listen mode
Customise controls and mappings: button mappings and controls completely customisable between controller and keyboard and mouse
High contrast mode: the game world is dulled, while the player is blue and the enemies red
I don't doubt there'll be more, but the listen mode enhancements are great as they apply specifically to The Last of Us, and show how PlayStation and Naughty Dog (and maybe even Iron Galaxy) want to offer the most inclusive experience for the PC game.
I'm absolutely overjoyed to see PlayStation studios continue to share their accessibility features, with many of these also available in Ratchet and Clank Rift Apart and God of War on PC. Considering the company has the time, money, and staff to make sure a lot of these features are universal to their games, I love seeing them crop up in any and all releases and ports.
If you want more of The Last of Us, co-creator Neil Druckmann recently revealed that a The Last of Us prequel game almost happened and that it would have followed an element of the narrative eventually used in the HBO show.
You can also get The Last of Us PC port for free with an AMD GPU if you need a new graphics card, but be sure to check out The Last of Us system requirements before you do.