January 7 Episode 3 of the final season of The Walking Dead has got a new trailer.
The sudden closure of Telltale Games came alongside the company's firing of most of its staff, and it left questions in its wake – among them, what was to become of the final season of The Walking Dead, the studio's tentpole series? Series creator Robert Kirkman announced at New York Comic Con in October that he was hiring members of Telltale's Walking Dead team on to finish the adventure series, and now we've got a new sneak peek at the third episode's narrative.
The trailer for episode 3, entitled Broken Toys, dropped earlier today on YouTube which you can watch below. The episode follows on from Suffer The Children, where Clementine and AJ run into a figure from Clementine's past.
Last year, Skybound Games confirmed that Broken Toys will be exclusively released on the Epic Games Store on January 15. The fourth episode, entitled Take Us Back, will also be released on the storefront.
"We're extremely thankful to the team working on this game to make sure the season is finished with the quality the game and the fans deserve," Johnny O'Dell, author at Skybound Games, wrote.
Telltale laid off more than 250 employees when it shut down in September, leaving many of them struggling to make ends meet in California's Bay Area, where the studio was headquartered.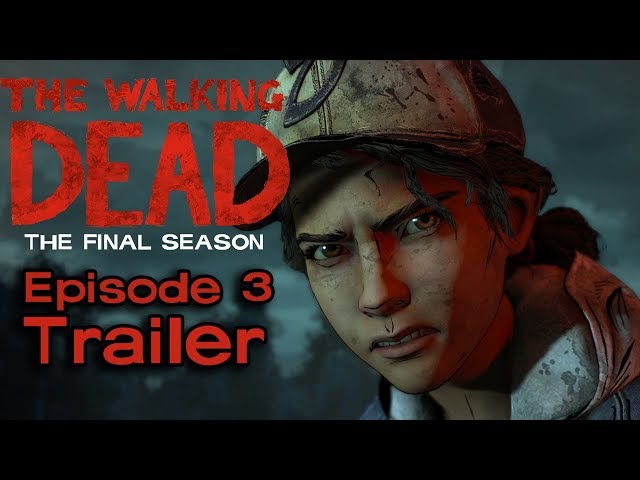 One of them filed a class action lawsuit against Telltale in U.S. federal court, alleging that Telltale violated American and California labor laws when it fired the bulk of its staff without warning in late September.
Variety reports that the layoffs and studio closure came days after Telltale met with AMC and South Korean games publisher Smilegate for an investment deal. The deal was Telltale's last hope to keep the studio afloat, but the companies walked away, and as we've seen, Telltale went belly up.
Kirkman did not specify how many former Telltale employees will be hired on to complete The Walking Dead's final season.
Kirkman, who created The Walking Dead comics series, says his company Skybound will work with former Telltale developers who had been working on The Walking Dead in order to complete the final season. A company spokesperson told Variety that the hope is to keep the original Telltale team intact.