The Torchlight Infinite release date has been set, alongside a new hero reveal and the introduction of a brand-new crafting mechanic for the game's first season in full release. The free Steam game launches just ahead of the upcoming Diablo 4 server slam beta test, meaning that, if you're eager for even more loot once it ends, Torchlight Infinite is poised to fill that gap.
A crossover PC and mobile game, Torchlight Infinite perhaps bears more immediate comparison to the likes of Diablo Immortal, although the game's producer explained that the developer plans to not sell gear or crafting materials for real money, and says he felt Blizzard struggled to correctly manage expectations around the release of Diablo's mobile-friendly iteration.
Arriving alongside the full release on May 9 is a new season, titled Cube of Rapacity, and a new playable hero, Escapist Bing. Developer XD Games says this latest season is aimed at providing "a perfect entry point for those new to the game" with the full-scale release, while still offering plenty for pre-existing players to dig into.
New Torchlight Infinite hero Escapist Bing, meanwhile, is a Junkrat-style explosives expert who brings "a blinding barrage of bombs" to the battlefield. He's not the only person with some new tricks, however, as existing hero Thea gets a new hero trait, Divine Realm, when the new season arrives.
So far, the reception to Torchlight Infinite on Steam has been largely positive, with player reviews trending upwards recently to reach a ratio of 85% positive over the last 30 days. While it might not offer quite the depth of Path of Exile, or the grimdark fantasy of Diablo 4, it seems like Torchlight Infinite might well be worth a look – especially if you're stuck craving the lure of loot while you wait for the Diablo 4 release date.
Torchlight Infinite release date and changes
Torchlight Infinite releases on May 9 on PC via Steam, alongside mobile devices, following its previous Steam Early Access period. You can check the launch times for your region in the chart below:
| | |
| --- | --- |
| Region | Torchlight Infinite launch time |
| US West | May 8 at 5pm PDT |
| US East | May 8 at 8pm EDT |
| UK | May 9 at 1am BST |
| Europe | May 9 at 2am CEST |
| China | May 9 at 8am CST |
| Australia | May 9 at 11am AET |
Here are all the changes coming for Torchlight Infinite's release:
Crafting overhaul – This major rework will allow Hunters to start crafting gear sooner and upgrade more frequently with the new Prototype Production and Targeted Processing systems.
New Guild feature – Hunters can create and join guilds, communicating with friends and obtaining rewards from guild events.
Hero builds made easier – A rookie build recommendation feature will help new Hunters learn the mechanics of the game faster and to make it easier to put together powerful hero builds.
Higher damage limit – With a change to the number of digits in underlying calculations, the single-hit damage limit can now exceed 2.1 billion!
Pactspirit improvements – Save your favourite Pactspirit configurations and conveniently switch them on-the-fly.
Bragging rights – After completing a stage, view your performance stats and share battle reports with other players.
Void Rifts – These will now appear on maps – enter a Void Rift to face intense battles and win big rewards.
New Trade House functionality – It is now possible to search for repeated affixes in the advanced search. The search conditions of advanced searches will also be retained after leaving the Trade House.
Steam Early Access – On May 9th Torchlight: Infinite will officially switch from Steam Early Access to the global launch version. It has also been further optimised for Steam Deck.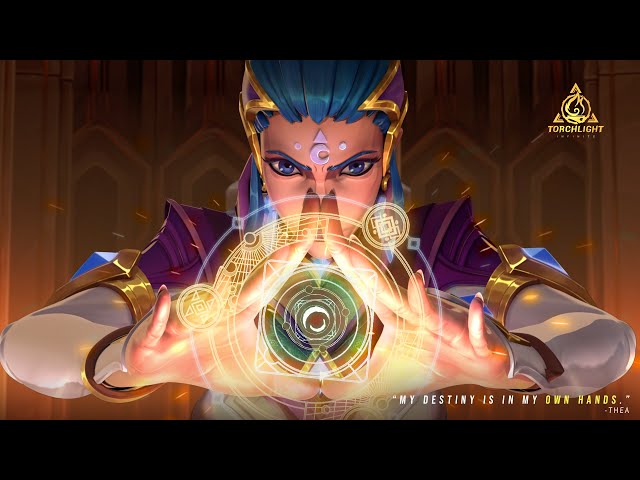 Take a look at the best games like Diablo on PC if that's still not enough grinding to satiate your needs, or check out more great free PC games if you're looking for more ways to enjoy yourself without breaking the bank.