A Total War fan dying of cancer was given a chance to play the upcoming Three Kingdoms early, thanks to Creative Assembly noticing his brother's post on Reddit.
u/TheMissingLink5 posted a thread on the Total War subreddit, explaining his younger brother has been battling leukemia since late last year. While he initially had been doing well, the cancer recently returned, and his doctors have told him that he doesn't have long to live.
"One of his wishes/goals is to play Total War: Three Kingdoms before he dies," TheMissingLink5 wrote. "With the doctors not thinking he will survive long, the 24th release date may be too late."
James Givens, who goes by DogbertCA and manages influencer relations for Creative Assembly and Total War, noticed the thread and acted right away.
"Terrible to hear about your little brother," he wrote in the thread. "I have just sent you a key for the game."
TheMissingLink5 was thrilled, and relayed the news to his brother in the ICU.
"I then immediately got kicked out of the room to go home and download it since the internet at the hospital sucks," he wrote in an update.
He posted a few photos from the hospital once he got back, Total War: Three Kingdoms in hand.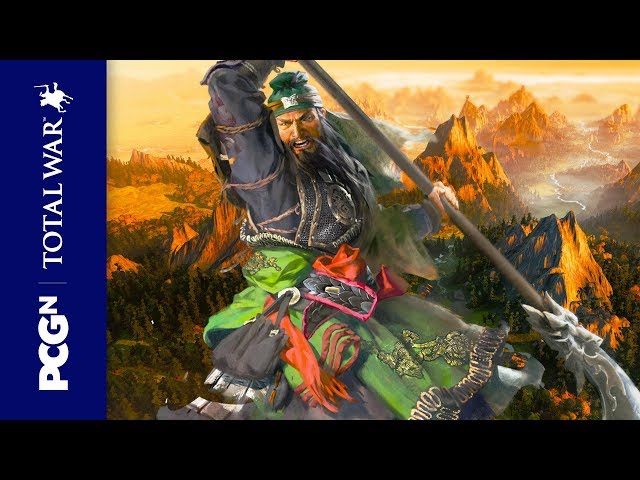 "The response from all of you is incredible," he wrote in another update. "The second I got back to his room he was ready to get playing, and was so excited by the intro and being able to play.
"He taught me what to do, and we won the first battle (thanks to him)!" he went on. "You guys are all amazing! I will myself purchase the game when it comes out, so that I'll be able to cherish this moment forever."
Read more: Here's our Total War: Three Kingdoms review
TheMissingLink5 said he was also printing out all the comments on the Reddit thread and reading them to his brother.
"I read some to him and the smiles and laughs he got was tremendous," he wrote. "So again, thank you, all of you!"
It's heartbreaking, of course, for someone young to be losing a battle with cancer. But for Creative Assembly and Reddit's Total War community to reach out with generosity and love this way to give two brothers a shared memory together is uplifting, or at least is a bright spot in a dark time.