Valheim is one of the most unique survival games available right now, boasting an immersive Viking setting and fun co-op capability. The public test branch of Valheim has been around for a while, allowing players to explore upcoming changes before Iron Gate Studio implements them fully into the release version of the game. Valheim's latest public test update has just dropped, bringing the version to 0.217.12, and it sees some changes made to enemy scaling as well as a variety of bug fixes.
The Valheim patch notes bring a few different adjustments to the game and its test branch. Enemies you find in dungeons will no longer scale in size and speed on more difficult world modifier settings, making gameplay a bit smoother. If you're playing the public test version of the game, then you'll also notice you can once again sprint while auto-run is enabled, making movement more convenient and quicker. Sadly, you won't be able to zoom in while using the build menu anymore.
Other notable changes include bug fixes, like a resolution for world modifiers not showing up, and changes to farming materials. If you want to opt into the public test branch and check out these changes yourself, you can do by right-clicking on Valheim in your Steam library. Select 'properties' after doing so, and then 'betas' when the little window pops up. Once you're there, you can type in the code 'yesimadebackups' to access the test.
Iron Gate Studio did leave a disclaimer with the patch notes, stating, "This update is for the public test version of Valheim, and may therefore be unstable." The developer also wrote, "Before we launch this update to the default version of the game, we want to make sure to have a chance to discover bugs and adjust the balancing," going on to urge players to leave feedback on the public test update so as to help.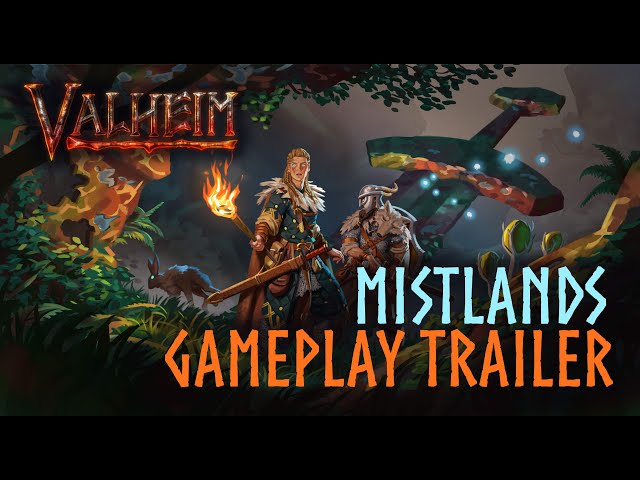 Valheim patch notes –0.217.12 public test update – Thursday, August 10, 2023
Changes and fixes
Enemies in dungeons no longer scale size and speed on harder world modifier difficulties to avoid getting stuck
Enemy spawn block and item despawn now matches the workbench build radius
Fixed glowing signs
Fixed world modifiers not showing up or being cut off if they were too long for dedicated servers on Steam
Magecap & Jotunpuffs can only be farmed in Mistlands again
Tin, Obsidian, Guck, and many destructible objects now scale drop correctly when using the resource rate modifier
Players can now sprint while autorunning again
Players can no longer zoom while in the build menu
Mouse input is no longer blocked for a short period of time when selecting a build piece
Fixed a bug causing the cauldron to be non-interactable
Autocomplete in the console will no longer skip entries in the list
Fixed flickering colors when placing beech sapling
Player-based raids should now activate correctly when a player has used a guardian power
Those are the Valheim patch notes for the public test branch update, 0.217.12. If you want to have a look through Iron Gate Studio's full list of adjustments, you can do so here for a more detailed understanding of the gameplay changes and bug fixes.
If you're excited to see even more content changes come to the game, why not have a look through some of our favorite
Valheim mods
to enhance your gameplay experience right now? Alternatively, browse our selection of
Valheim console commands and cheats
to add some spice to your server without downloading anything extra.