Looking for something to play this weekend? Victoria 3, the stunning 19th century grand strategy game from Paradox Interactive, makers of Stellaris, Cities Skylines 2, Crusader Kings, Europa Universalis, BattleTech, and much more, has a free offer going right now. With the ability to play Victoria 3 for free this weekend, and a Steam sale offering a deep discount if you decide to stick with it, now's the best time to jump into one of the strategy masters' most welcoming games.
Victoria 3 sees the return of one of the most beloved names in grand strategy games. Dropping you into the heart of the 19th century, you have 100 years to build out your nation through one of the most transformative periods in human history, deciding whether to stick with tradition or adopt more radical approaches as you navigate the industrialization of society. The introduction of Victoria 3 diplomatic plays keeps the game from sliding too far into becoming a wargame, instead placing the focus squarely on your decision making.
Our own Victoria 3 review awards the game a respectable 8/10 score, commending its bold changes a decade on from its predecessor and remarking, "It's without a doubt the most beautiful game Paradox has ever made, and arguably the most welcoming for newcomers," but noting that launch bugs and crashes left it "feeling somewhat underdone."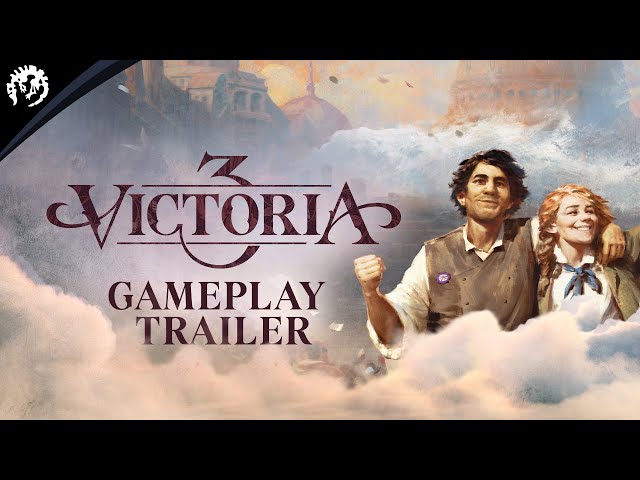 Paradox has, however, continued to release big updates since the game's arrival, with the hefty Victoria 3 patch 1.5 launching just this week on Thursday November 16. Nevertheless, the idea of jumping into a new grand strategy game is always a slightly daunting prospect – will you click with its systems and foibles, or bounce off the nuances of this particular era?
The good news is that now you can try Victoria 3 risk-free. As a free Steam game for the weekend, you can explore every aspect of its politics, economics, diplomacy, warfare, and more for yourself and see what you think. If you like what you see, a Steam sale lets you pick the full game up at half price and carry on with your journey.
Paradox has, helpfully, also outlined some basic guidelines for newcomers. It suggests starting as one of three nations – Persia, with its stable spread of resources; Belgium, with its focus on trading and colonization; or Japan, a more isolated option giving you room to proceed at your own pace. For more helpful tips, our own Victoria 3 beginner's guide is here to lead you to victory.
Victoria 3 is a free game on Steam until Monday November 20. If you decide you want to keep it, it's also on sale for 50% off until Tuesday November 28, making it just $24.99 / £20.99. The Victoria expansion pass bundle is also 36% off, so expect to pay $35.24 / £31.50 for all seven pieces of DLC. You can get started by heading to Steam.
For those of you diving in, be sure to check out all Victoria 3 console commands and cheats to help you customize the experience to your liking. We've also rounded up the very best strategy games on PC, if you're still after something new. Don't miss the best Black Friday deals either with our handy guide.
You can also follow us on Google News for daily PC games news, reviews, and guides.