Ever since we officially learned that Watch Dogs Legion would be set in London, there's been a question weighing on my mind: are we going to be able to ride the Tube? The London Underground is a central part of the city's infrastructure and culture, and I imagine Dedsec would be prepared to cause some chaos on the subterranean transport network.
A gameplay preview for Legion confirmed that the Tube would appear in the game, as Ian, the character we see at the beginning of the video, walks past a sign for the Underground. Zooming in on that sign suggests that there are major delays on the 'yellow' line – which seems pretty accurate, based on my recent experiences of the UK capital.
During a demo at E3, PCGamesN editor-in-chief Ben confirmed that you'd be able to descend the steps beneath those iconic signs and ride the rails for yourself, as the London Underground will function as Watch Dogs Legion's fast-travel system.
That should make getting around easy, given the sheer number of stations that can be found dotted around the city (although I doubt we'll have access to all 270). If trains aren't your jam, however, never fear – you can just hijack a black cab and make your way to your destination by car instead.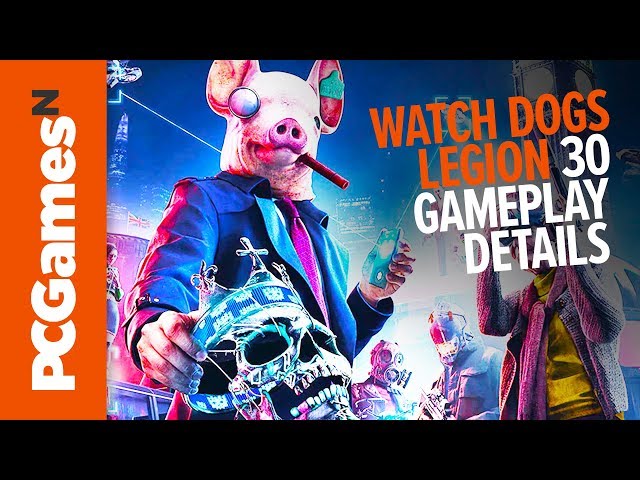 I have to admit that I'm a little disappointed that it sounds like we won't be able to get down and cause some mischief on the tracks. I like the idea of hacking a train to hold it up and make sure you can get on board, and then speeding off before anyone chasing you can catch up, but it doesn't sound as though that'll be an option.
Read more: Post-Brexit Watch Dogs Legion "definitely has something to say"
We can hope, however, and perhaps we'll find out for sure in the not too-distant future. The Watch Dogs Legion release date isn't too far away, so more information is bound to come out over the next few months.