Ubisoft just lifted the lid on Watch Dogs: Legion during their impressive showing at E3 2019. As well as a whole bunch of exciting reveals, the publisher confirmed the release date of the third game in the hacktivist trilogy.
The description under the game's official trailer (which you can check out for yourself further down this article) spells out your aim for the game. "Londoners are being oppressed by corrupt opportunists and it's up to you to build a resistance to give the city back to the people. With an entire population of potential recruits and the city's technology at your fingertips, you'll need to hack, infiltrate, and fight your way to a liberated London."
That description also reveals the release date, confirming that Watch Dogs Legion will be out on March 6, 2020, across PS4, Xbox One, PC, and Stadia. While the first three of those come as little surprise, it's interesting to see Ubisoft cuddling up quite so tightly to Google with one of their biggest games of the year.
You can check out the trailer for the game below: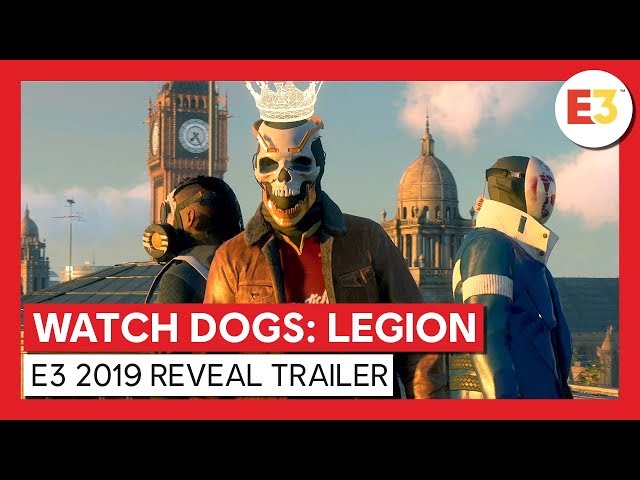 A release date isn't all we learned, however, as a gameplay demo offered a deep dive onto the streets of the UK capital. It showed off classic black cabs, Routemaster buses, lethal and non-lethal weapons, and a permadeath system for all of citizens of London – because you can play as all of them.
Oi, guv'nor: Watch Dogs Legion is definitely set in London
While there was plenty on show, we've still got nine months to wait for the new title, so prepare yourself for plenty more information between now and March 2020.