You'll be able to hijack black cabs – y'know proper London Hackney Carriages – in the upcoming game Watch Dogs: Legion, gameplay footage at Ubisoft's E3 conference has just revealed. Set in a near-future version of central London, the game will likely provide ample opportunity for you to hitch a ride or two in the iconic cars.
The Watch Dogs: Legion gameplay presentation shows the player's character Ian Robshaw taking control of a black cab while being chased down by drones in a futuristic Piccadilly Circus. He then tears around the city through checkpoints, mounted turret guns included, dodging some equally-iconic red telephone boxes, before ending up crashing at Trafalgar Square and fleeing on foot. Pretty cool stuff.
This is just one of several exciting revelations to come out at the conference about the upcoming game. As shown immediately after Robshaw's car crash, the game has a permadeath feature. You'll also get to use both lethal and non-lethal weapons, plus the game lets you recruit, and play, as literally anyone. Seriously.
In other news, you'll also get to try out the game on Google's Stadia game streaming service when it launches next March.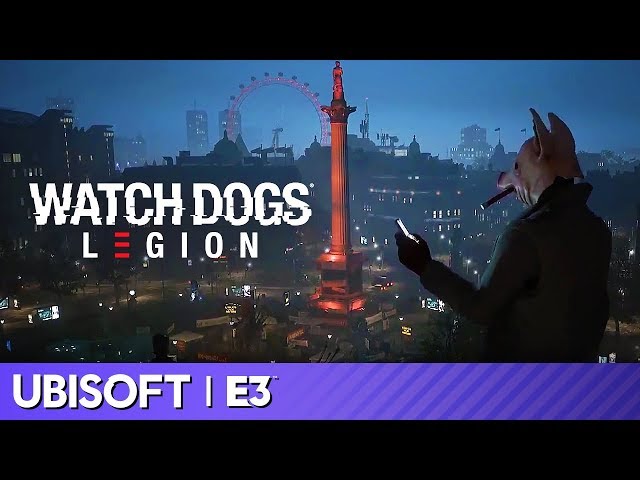 If you're keen to see the action for yourself, check out the game's E3 presentation trailer above.
Related: Watch Dogs: Legion will support ray tracing
Excited for more E3? Check out the schedule for the whole conference so you'll be ready for all the action as the week goes on.