AMD is set to make at least two big announcements at today's Next Horizon Gaming event at E3 in just a few minutes, and you can watch the whole livestream right here. The stream will kick off at 3pm Pacific time (11pm UK time) and even though some of the biggest news from the red team's show has already leaked you can be sure Dr. Lisa Su will have a few surprised left up her sleeves.
Yesterday two slides from the presentation were leaked to Videocardz, one showing off the product name and basic specs of the AMD Navi-powered Radeon RX 5700 XT – a mainstream GPU that's around 37% quicker than the RX 590 – and the other finally announcing the world's first 16-core gaming CPU, the Ryzen 9 3950X.
We're expecting AMD to launch at least one more Navi graphics card, and if it continues to follow the old ATI nomenclature then that should be the Radeon RX 5700 Pro. There may even be a GT and XTX version topping and tailing the RX 5700-series eventually too.
Maybe it's because of the recently announced Xbox Scarlett partnership with Microsoft, but AMD's Next Horizon Gaming livestream is being promoted on Mixer, though you will also be able to check it out on the AMD YouTube channel too. Here's the YouTube stream, just in case Mixer goes down… it can happen.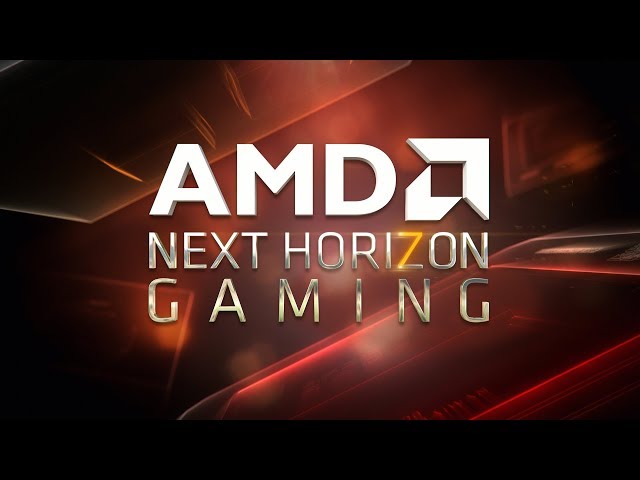 As well as news about the upcoming graphics cards' specs we're hoping to get more of a nailed-on launch date for Navi, as well as hopefully some idea about pricing. Though it's more than possible for team Radeon to want to hold that information back until the last minute before the cards launch so they can tailor the different card prices to whatever Nvidia does in response.
Stay in control: The best gaming mice you can buy today
And with the "something super" RTX Super cards set to be officially announced on June 11, we'll know exactly how Nvidia is responding to the threat of Navi very soon. The direct RX 5700 XT competitor will likely be the rumoured RTX 2070 Super card, a Turing GPU using a cut-down version of the RTX 2080's chip rather than a higher-clocked version of the current RTX 2070.
We should also get the full details of AMD's 16-core Ryzen 9 3950X at the Next Horizon Gaming event too. This is likely the chip which prompted Intel to issue its real-world gaming 'come get some' challenge yesterday. It's a fascinating slice of silicon – both the Ryzen 3000 processor with the highest core-count and the highest clocked chip of the lot too.
And AMD might just be showing off some games too. But will they have any ray tracing in them, or will we have to wait for 2020 where Navi gets its hardware-accelerated ray tracing chops as the PS5 and Xbox Scarlett go on sale?
Join in the conversation about AMD's Next Horizon Gaming event on this article's Facebook and Twitter posts.