Over on the Apex Legends subreddit, Respawn has posted some new information about dealing with cheaters and spammers in the game. Respawn says it's already banned more than 355,000 PC players using Easy Anti-Cheat, and that it's implementing an in-game report function for the PC version of the game.
With its free-to-play business model and meteoric ascent to 50 million players, it's no surprise that hackers and cheaters have made Apex Legends a target. Respawn says that while its Easy Anti-Cheat system is working to help identify players using cheats, but "the fight against cheaters is an ongoing war that we'll need to continue to adapt to and be very vigilant about fighting."
To fight cheating effectively, Respawn says it's doing three things. It's working with both external and internal anti-cheating experts, increasing its own anti-cheat team and adding resources, and adding a report feature to the PC version of Apex Legends that will go directly to Easy Anti-Cheat.
Respawn says its also working on addressing the issues of character selection spammers. This is when players will hop into a match long enough to get to the character selection screen, spam links to hacks or other illicit software, and then drop out of the match and disconnect.
This is a drag whenever it happens, so it's good to hear Respawn is looking at the issue. However, the studio says it isn't yet ready to talk about steps its taking to combat the problem – it doesn't want to give spammers time to develop workarounds before the issue has even been fixed.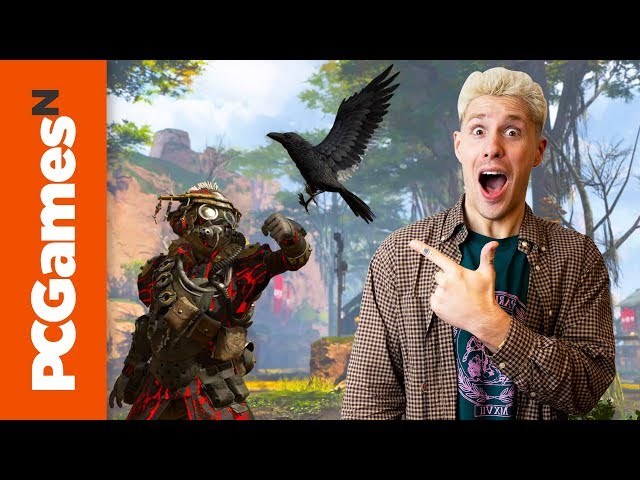 For game stability, Respawn will be hosting representatives from AMD in the coming week and working with them to improve PC client stability. Respawn says the next PC client patch will help improve stability, but the plan at this point is to add improved crash reporting tools during season one that will help the team identify more problem areas.
Read more: Here's our rundown of Apex Legends' battle pass
In terms of performance, Respawn writes that it's working on improving that aspect of the game as well.
"If this could be fixed by spending money on faster/more servers we would do it, but unfortunately there is no silver bullet on this one," Respawn community manager Jay Frechette wrote. "We're just rolling up our sleeves and digging in."