Turtle Rock Studios and Warner Bros. Games have unveiled Back 4 Blood's cast of characters in a brand-new 'Meet the Cleaners' trailer. As the clip's name makes clear, the crew tackling the zombie-like enemies, the Ridden, in the upcoming co-op shooter will be called 'cleaners', and we've now got an idea of their different personalities, skills, and backgrounds. Oh, and we get a juicy look at the different types of Ridden we'll come across, too.
Back 4 Blood will feature eight playable characters – sorry, cleaners – in total, each with their own toolkit and approach to, well, cleaning up the apocalyptic mess that's been left for them. First on the list is Holly Forrester, a nail-spiked baseball bat-wielding cleaner who has lost her family to the "Devil Worm" (the whole zombie-creating parasite thing). She's got a resilient and "never-say-die" attitude, which helps keep her team's morale high in some mighty dark times, as the devs explain in a press release.
Elijah Walker is a former army ranger who's seen tough times in wars past, and has big skills in front-line combat. He doesn't have a lot to say, but commands plenty of attention from his crew when he does speak. Elsewhere, there's Evangelo, who is the gang's youngest, one of the best in a scrap, and a loyal and reliable member.
Another cleaner, Doc, is – as her name implies – a fiercely capable doctor for the group, but equally a crack shot and pragmatic in her approach to everything. Karlee, meanwhile, is a bit of a mystery – she's not really a full-time cleaner, and no one knows much about her, but she brings a strong attitude and survivor skills to the group.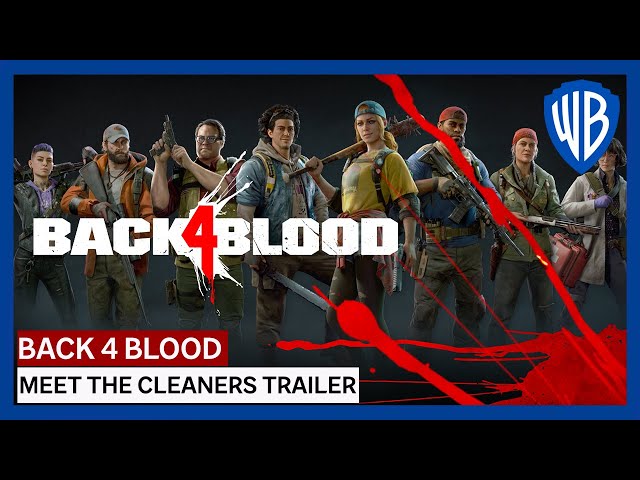 The final three characters are Mom, Hoffman, and Jim. Mom is the leader of the survivors of Finleyville, and – while having an instinct that puts others before herself – is used to bucking authority and tackling challenges head-on. Hoffman is a "meticulous individual, enthusiastic prepper, and conspiracy theorist" who's skilled and just glad to have found a new 'family', while Jim is an experienced hunter and trapper with a lot of knowledge of the Pennsylvania countryside.
As for the Ridden, the clip introduces us to some of the nasties, such as the hefty Breakers, gruesome Ogres, noisy Snitchers, and hungry Hags, though it sounds like we could see more than these when the game's release date rolls around. Speaking of which, Back 4 Blood is due to launch on October 12, 2021. For now, check out our lists of the best zombie games and best horror games to see what you can dip into to tide yourself over.