Baldur's Gate 3 might have been in our hands a long time ago. With the actual Baldur's Gate 3 release date due to arrive shortly, and the next iteration of the Larian RPG game promising perhaps the biggest DnD-style experience ever on PC, it's worth remembering that an entirely different version of BG3 was once in development by Black Isle, the beloved studio responsible for Fallout 2 and the also sadly canceled Fallout Van Buren. In an alternate universe, Baldur's Gate 3 could have been very different indeed.
We know about Baldur's Gate 3 locations, and also plenty about Baldur's Gate 3 classes. But with the full launch of BG3 now on the immediate horizon, let's cast our minds back to the halcyon days of 2002. Tobey Maguire's first Spider-Man movie had taken the world by storm. Grand Theft Auto Vice City was the hottest game of the year. And a little project called Baldur's Gate 3 The Black Hound was announced by Black Isle Studios.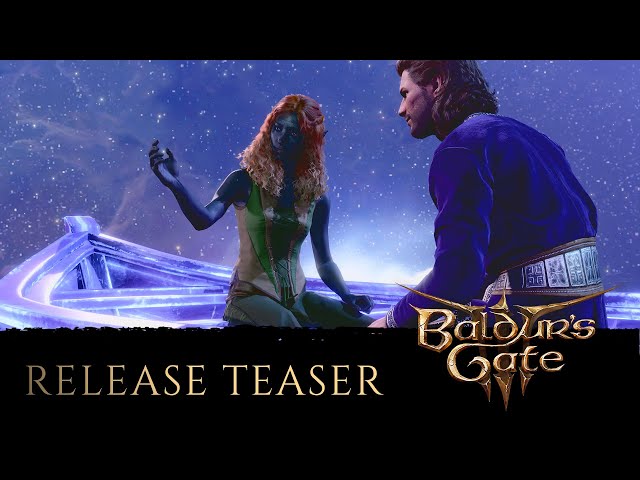 An indirect sequel to BG2, focusing on new characters and factions, The Black Hound was in development alongside expansion packs to Black Isle's Icewind Dale. Intended as part of a new trilogy of Baldur's Gate games, The Black Hound was reportedly set for release in 2004, and was around 80% completed when it was canceled. There were progression and karma systems, and your actions could affect your reputation with a variety of different factions across Faerun, one of the continents of the Forgotten Realms.
The story would have revolved around the eponymous Black Hound, which is pursuing the player and one of his companions, named May Farrow, and serves as an embodiment of their guilt. The main faction in the game would have been the Archenriders, and your ability to recruit additional members to your party would have depended on your past actions and your in-game morality.
Baldur's Gate 3 The Black Hound was expected to use an enhanced version of the Infinity Engine that had powered Baldur's Gate 2. This was the same engine that would have been used for Fallout Van Buren, the ostensible third Fallout game that was also canceled before launch.
Reportedly, however, Black Isle's publisher, Interplay, exchanged the rights to publish DnD games on PC for an extension for its license to release BG games on consoles. Baldur's Gate Dark Alliance 2 was released for consoles in 2004.
So, in another timeline, you might have been playing Baldur's Gate 3 for the last twenty years or so. But don't fret. We've got all the Baldur's Gate 3 companions and Baldur's Gate 3 races already detailed and lined up for you, so you can start planning your adventure now ahead of launch.