Baldur's Gate 3 companions are so good that it's agonizing to leave them behind. I'm constantly struggling to decide who should be in my party at every turn, with all of them having something to offer. Perhaps the most frustrating thing in the Dungeons and Dragons game is wondering if you're missing some essential piece of dialogue from someone you've left in camp, so this new Baldur's Gate 3 mod is an absolute lifesaver in ensuring you'll never miss key interactions again.
The Baldur's Gate 3 Everyone in Dialogue mod comes from creator 'Silent Note,' who took the chance to resolve any party-based choice paralysis by allowing all your allies to participate in and react to your dialogues in the Larian Studios RPG game, regardless of distance or party size. It also enables approval (both positive and negative) for all allies based on your actions, making it a great addition to the best Baldur's Gate 3 mods.
While there are mods to increase your overall party size, Baldur's Gate 3 is balanced around the four-player group, and if you're anything like me you may not be looking to increase that, but still want to make sure that you don't avoid any unique conversation options and other NPC interactions that can occur with specific party members.
Conveniently, this mod allows you to toggle the feature on and off once installed using a new passive ability that you'll find next to the non-lethal toggle on each character. When it's active, starting dialogue with that character will bring all available allies along to take part in the conversation. You can then turn it back off if you're expecting any private moments, so you don't bring the whole crew along to a more intimate scene.
You won't need to start a new game to make use of the feature, either, although you will need to go through a short process if you want to uninstall the mod safely as the game will crash should you try to load a save where your characters are missing abilities they are expected to have.
It's all relatively straightforward, however, and you'll find the details right here along with instructions to download and install the Everyone in Dialogue mod for yourself. Note that you'll also need the Baldur's Gate 3 script extender, which is linked on that page, but you'll want that if you're planning to do much BG3 modding anyway.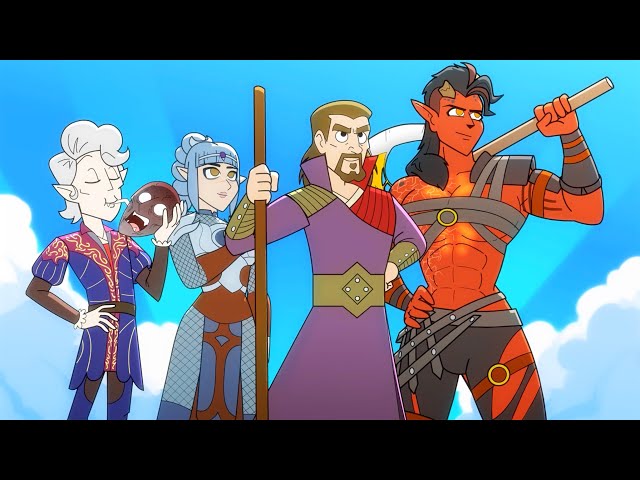 Contemplating a respec? We've put together the best Baldur's Gate 3 builds for every situation. I'd also recommend brushing up on Baldur's Gate 3 crafting, because it's a powerful tool that often goes underused. You'll probably want to get the low down on all your Baldur's Gate 3 romance options too, if you're not already well-acquainted.