Baldur's Gate 3 is the best RPG game I've ever had the pleasure of playing, hands down. Larian Studios poured its heart and soul into the new Dungeons & Dragons game, creating a massive world with a ridiculous amount of player choice. If you've been loving Baldur's Gate 3 as much as I have, then you've also likely been awaiting any news on updates. The DnD game just received its fourth post-launch patch today, and it's a hotfix bringing combat changes and bug fixes.
As further detailed in our Baldur's Gate 3 review, Larian Studios has offered no shortage of content to play through with its new DnD-style game. The team has nonetheless been hard at work since launch, now releasing a patch fixing "several crashes, bugs, flow issues, and companions who keep trying to sleep in." Yep, you read that last part right. That's not all, though.
Depending on your Baldur's Gate 3 class choice and difficulty level, combat may be pretty hard. I know that while I'm vibing, just enjoying the story, sometimes a battle really kills the mood due to bugs or something else. One of the important parts of the Baldur's Gate 3 patch notes this time around is the one detailing the game's combat changes.
With the recent reveal of the Baldur's Gate 3 roadmap, more adjustments to combat and otherwise are sure to come. For now, lots of game-breaking bugs have been tackled and the overall flow of the game's script has been improved. If you've been cheating or modding your game at all (we see you, players wanting to surpass level 12), you'll also be delighted to hear that this hotfix resolves some leveling issues.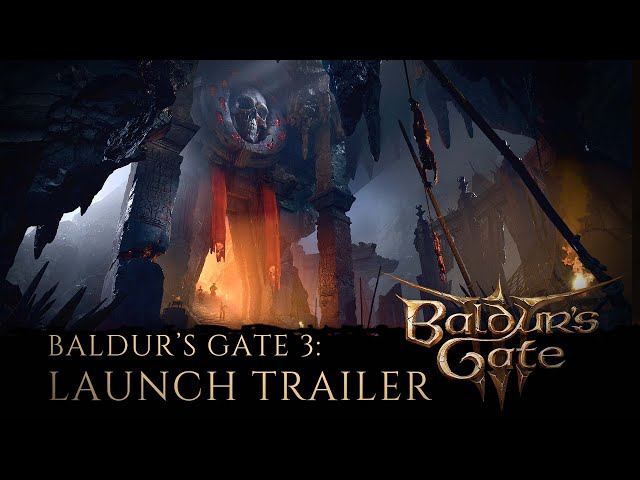 Baldur's Gate 3 patch notes – Hotfix update – Wednesday, August 16, 2023
Crashes and blockers
Fixed players getting stuck mid-Long-Rest due to companions not waking up.
Fixed being able to Long Rest in the Astral Prism, potentially causing the portal to disappear.
Fixed Orin getting pulled from her location in the Temple of Bhaal if the door was opened before killing Gortash in Wyrm's Crossing.
Fixed a script issue preventing some players from loading save games.
Multiplayer
Fixed characters disappearing when disconnecting and reconnecting in split-screen.
Added a warning for hosts in multiplayer when clients join through drop-in during Character Creation. Hosts must now grant approval before new players join.
Fixed the visibility of multiplayer servers on GOG.
Combat
Slightly increased Isobel's HP so she doesn't die as easily.
Fixed a bug that would make Gortash join the combat taking place in Wyrm's Rock's Audience Hall while he was in his office upstairs.
Fixed Cruel Sting adding infinite additional Psychic damage to attacks.
Flow and scripting
Fixed the 'Enemy of the Absolute' crime not clearing from player characters, resulting in a soft block when speaking to the Steel Watch.
Fixed the game thinking the Emperor had died in the Astral Prism when you healed a downed ally.
Player resources are now correctly restored at the end of Act 2.
Having dead party members no longer prevents you from entering the Astral Prism.
Fixed a bug preventing you from talking to Ravengard if he gets moved to the camp in a certain case.
Hostages in the Iron Throne will no longer be stuck if you turn back and return again.
Players with modded or cheated save games with characters at Level 13 or above can now travel to the House of Hope.
Killing Anders will no longer make the other paladins leave the Tollhouse.
Those are the Baldur's Gate 3 patch notes for the fourth hotfix update. If you want to have a look through Larian Studios' full list, you can do so on Steam for a more detailed understanding of the combat changes and other adjustments.
If you're excited about this Baldur's Gate 3 update and want more content, then you should check out some of these other great Dungeons & Dragons games for similar fun. Alternatively, you can browse through a few of our explanations on Baldur's Gate 3 quests if you've run into some trouble in-game that the patch can't help.