"Who am I? Your only chance of survival." This is Lae'zel's formal introduction in Baldur's Gate 3, and it's emblematic of her character as a whole. Lae'zel will keep you alive, but she's not here to make friends, and her abrasive nature has garnered her a solid reputation as one of the least favorite companions in BG3.
There's no doubt that Lae'zel is a strong female character, but she bucks the trend of being a likable female character. PCGamesN caught up with Baldur's Gate 3 voice actor Devora Wilde at WASD to ask her what it was like to embody such a divisive character in one of the best PC games of the year.
"It was really refreshing. I don't think I've ever played a character that's quite so unlikable-slash-honest," Wilde divulges. "It's very freeing to play a character like that. You don't come across them very often."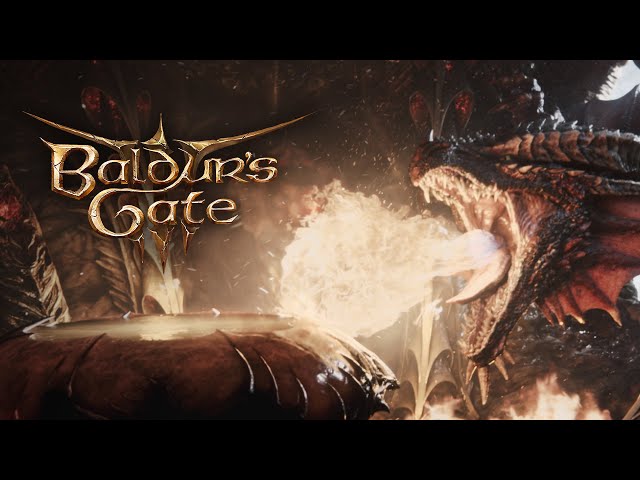 Lae'zel is very much a product of the githyanki's warrior culture: ruthless, yet pragmatic – the direct opposite of Wilde's self-confessed tendency towards people-pleasing. "That's just the way she is, and if you find her rude or off-putting, then that's not her problem."
In some circles of the Baldur's Gate 3 community, Lae'zel is beloved for being a straight-talking githyanki who knows what she wants; in others, she's derided as a cruel and selfish killjoy, diametrically opposed to the slightest act of charity.
Wilde believes that Larian's writing room knew that Lae'zel would be a divisive Baldur's Gate 3 character, but she attributes it to creative honesty as much as risk-taking: "I think you could argue that all of the characters have a little bit more unlikability about them than usual."
While companions in RPG games tend to align themselves in service to the player, Baldur's Gate 3 companions show a degree of self-interest beyond the scope of what we've seen from high fantasy D&D-inspired juggernauts like Dragon Age. "With Lae'zel, it is pushed to the extreme," Wilde concedes. As far as Lae'zel is concerned, it's the player – not herself – that's the supporting role in this story.
This self-determinism is arguably why the likes of Lae'zel and Astarion are so beloved – and why it's so satisfying once you eventually win them over to your cause or strike up a Baldur's Gate 3 romance. "Lae'zel is very much on her own path, which to her, is the most important path." Wilde is, of course, referring to the tadpole that serves as the driving force behind Baldur's Gate 3's plot. "If you want to go off on some silly side-quests, then so be it at your own peril," Wilde warns.
We also got Wilde's recommendations for the best Lae'zel movie marathon a githyanki could ask for, which is sure to be a great supplement to our dedicated Baldur's Gate 3 Lae'zel companion guide. Alternatively, our Baldur's Gate 3 review delves into our own impressions of the companions – including Gale and Karlach – if you simply can't get enough of the Origin characters.