There's video out there today that supposedly shows pre-alpha footage of this year's Call of Duty, rumored to be titled Black Ops Cold War. On its own that's not necessarily noteworthy – faked footage appears pretty routinely online. What makes it perhaps a bit more interesting is the fact that, as several YouTubers and Twitter users have alleged, Activision is issuing copyright strikes against channels hosting the video.
That's also the course the company took when a piece of Warzone key art leaked early in February. At that time, Activision went so far as to subpoena Reddit to help identify the source of the leak. Of course, Call of Duty: Warzone is now out in the wild and all these pre-release foibles are all but forgotten, but the fact that the company is working to shut down the spread of this new footage suggests it's likely genuine.
All that said, it's not much to look at if you do wind up finding a version of it online today. The low-resolution footage was recorded on a phone camera, and what you can make out in the video is a player running and jumping around in brightly-lit map that appears to be a tank repair or production facility of some kind.
Assuming it's indeed genuine, the footage is of a pre-alpha version of Call of Duty: Black Ops Cold War, which means that it's not representative of the final look or content of the game. The map itself could simply be a test, and not one that's planned for the map rotation that ships with the game later this year.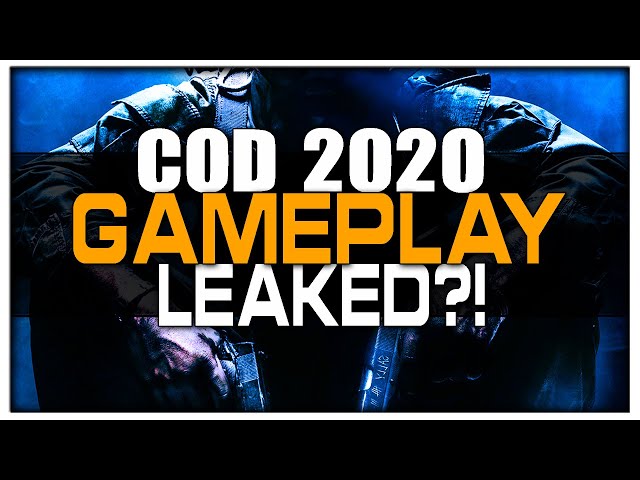 As YouTuber TheXclusiveAce points out in the video above, though, there are still a few clues to be gleaned from the footage, as long as you're willing to take them with a grain or two of salt. The weapon shown in the footage appears to be a Swedish AK5 assault rifle, which first saw service in 1986. That would lend credence – along with the clunky computers dotting the map – to the rumor that Black Ops Cold War is set at least in part during the final years of the Cold War.
The attachments on the rifle, Ace thinks, suggest a return of the Gunsmith for weapon customisation and monetisation – although it's possible, he admits, that Treyarch's new Call of Duty uses a different model for kitting out your guns.
In any case, we'll find out more as the Call of Duty: Black Ops Cold War release date draws nearer.