What is the MW3 best BAS B loadout? While they don't offer much in terms of mobility, battle rifles like the BAS B are hard-hitting weapons that can wipe the floor with entire squads – just as long as your positioning and tactical awareness are on point. We have created a BAS B loadout that plays to the battle rifle's strengths: range and accuracy.
With the MW3 release date finally here, there isn't a better time to nail down your starting MW3 loadouts. You'll want to begin your multiplayer career in the strongest way possible, and there aren't many MW3 guns better than our Modern Warfare 3 BAS B loadout. Here's our best BAS B loadout, including the best attachments, class setup, and suggestions for a strong secondary so you won't be caught short.
Best Modern Warfare 3 BAS B loadout
Muzzle: VT-7 Spiritfire Suppressor L
Underbarrel: XRK Edge BW-4 Handstop
Stock: Bruen LAUR4 Light Precision Stock
Rear Grip: ST88-Grip
Magazine: 45-Round Mag
The BAS B excels in mid-range engagements, and with the VT-7 Spiritfire Suppressor L and XRK Edge BW-4 Handstop, you'll have little to no recoil, so you'll be able to engage the enemy no matter where they appear. Positioning is key with the BAS B – find chokepoints and hold corners to get the most from this battle rifle.
The BAS B is a heavy weapon, limiting your mobility when you have the battle rifle drawn. To compensate for this, we added the Bruen LAUR4 Light Precision Stock and ST88-Grip to reduce recoil and improve gun kick control. If an enemy gets the drop on you, it'll be tough to get out of trouble, so ensure you have one of the best MW3 SMGs as a secondary to switch to in a pinch.
There's nothing worse than when you're on the battlefield clicking heads only to be stopped by your magazine running out of bullets. The 45-Round Mag ensures you have enough bullets to secure your next killstreak without needing to reload after every combat encounter.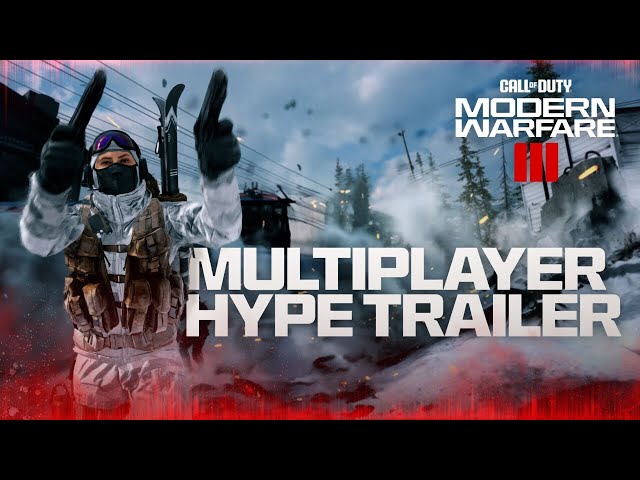 Best MW3 BAS B perks and equipment
Tactical: Flash Grenade
Field Upgrade: Munitions Box
Vest: Engineer Vest
Gloves: Quick-Grip Gloves
Boots: Stalker Boots
Gear: Mission Control Comlink, Trophy System,
The Control Comlink makes it easier to earn killstreak rewards, especially if you find yourself in an advantageous position on a MW3 map. Catching enemies trying to push an objective or coming from their spawn can translate into a lot of kills, with constant killstreaks feeding into your dominance.
Quick-Grip Gloves are vital for a slow build like this, switching to your secondary weapon in an instant can save your life if an enemy manages to take you by surprise. Utilize the Trophy System to ensure that your opponents can't flush you out of your position with throwables.
How to unlock the BAS B in Modern Warfare 3
To unlock the BAS B in Modern Warfare 3, you need to reach level 17. This might take you a few game sessions to reach this rank, or if you're lucky, you might be able to reach your rank goals faster by using MW3 double XP tokens.
There you have the best MW3 BAS B loadout – a powerful gun that can see you through even the toughest of matches. You'll want to pair this battle rifle with something more nimble, and we have the best MW3 Rival 9 loadout, and the best MW3 Striker loadout here, either of which would complement the BAS B perfectly.