Call of Duty: Modern Warfare and its standalone spin-off Call of Duty: Warzone will both be dishing out double rewards for your efforts in-game this coming weekend. Head into multiplayer, Special Ops, or the battle royale game's fray during the event and you'll pick up double XP, weapon XP, and Battle Pass progression.
Publisher Activision has announced the event in a blog detailing what's on the way to the FPS games this week. "Jump into a match of your choice, level up your weapons and rank, and finish off those tiers by getting twice the XP for your efforts," the post announces. "Double XP, double weapon XP, and double Battle Pass tier progression earn rate will be live on April 3 at 10:00 PT / 13:00 ET / 18:00 UK to April 6 at 10:00 PT / 13:00 ET / 18:00 UK."
With Modern Warfare Season 2 concluding very soon, this marks a great opportunity to get all you can from the current Battle Pass and unlock as many of the tiers as you can before Season 3 drops on April 8.
In addition to the double XP event, the new mode variant Plunder: Blood Money has gone live, so you can now expect cash drops for each and every kill you score, as well as extra dosh for finishing Bounty Contracts and executing finishing moves. Sweet.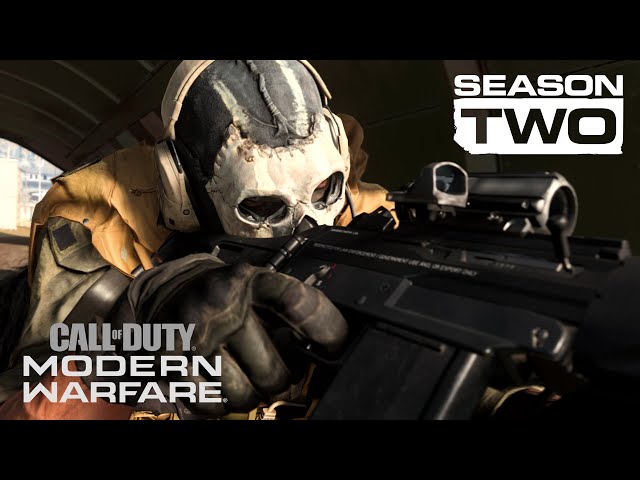 Plus, a new mode has come to Modern Warfare which looks set to throw a new twist into the mix: Cyber Attack Pro. This "inserts an added twist into this already tactical objective mode", so now, "instead of needing to revive your teammates, respawns are enabled, creating frenetic and fast-paced gameplay. Find the balance between completing the objective and eliminating enemies".
Check out our Call of Duty: Modern Warfare weapons and Call of Duty: Modern Warfare killstreaks guides if you're keen to get the most of the double XP event this weekend.