June 11, 2019 Cyberpunk 2077 for PC will be available on physical media in the US.
Cyberpunk 2077's appearance at the Microsoft E3 conference was pretty memorable. We found out the release date, where we'll be able to grab it, and that the game has already shot to the top of Steam's bestsellers list. Oh, and that Keanu Reeves will be in it, playing Johnny Silverhand. What we didn't know is that the PC version of the game might only be available in digital format for US-based PC players – but that's alright, because plans have already changed.
In a tweet, the official Cyberpunk account confirms that Marcin Momot, Global Community Lead for the game's studio CD Projekt Red, has convinced the studio to change course and bring the physical PC release – including both the standard and collector's editions – to the US. "It'll happen – we'll share more details in the future!"
This comes after a minor kerfuffle when Momot said that the "PC version of the game in the US is only available digitally". He later added in a subsequent tweet "to answer questions about the availability of PC version of #Cyberpunk2077 in the US. PC will only be available digitally. All other countries where boxed PC game is being sold will have a downloadable code inside (both SE and CE). Hope this clears things up!"
If you want to see what goodies are in that collector's edition, check them out.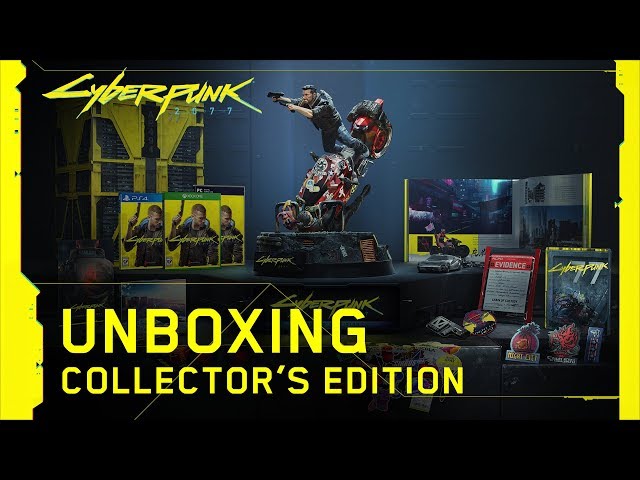 The Collector's Edition shown by the studio yesterday includes a highly-detailed figurine of V in a cool leaping-off-a-motorbike action pose, a Night City map, artbook, game compendium, a 'Quadra' car keychain, stickers, a survival guide, steelbook, and a copy of the game – plus, it's presented in a cool themed box.
Excited for more? Check out upcoming PC games to watch out for
Now folks in the US get to enjoy the expensive box of Cyberpunk memorabilia, too.