Cyberpunk 2077 is certainly a pretty game, but get too close to many of its environments and you'll start to notice the cracks – or, in many cases, the low-res blurs that imply a crack. Fortunately, one of the best Cyberpunk 2077 mods is getting a full overhaul to coincide with the launch of CD Projekt Red's Phantom Liberty DLC for the RPG game. Whether you're planning to play that or just starting your Cyberpunk 2077 adventure, you won't want to go without this mod.
With the Cyberpunk 2077 Phantom Liberty release date just weeks away, noted modder 'Halk Hogan' – also the mind behind The Witcher 3 HD Reworked Project – announces Cyberpunk 2077 HD Reworked Project 2.0, a complete overhaul to the already impressive visual upgrade that improves the look of tons of environmental textures across the entire game, covering Night City and the Badlands.
Halk Hogan says the 2.0 edition "reworks a lot of environment textures that were not touched in the initial version, and also improves a lot of textures from 1.0." They add, "I'm still working on overall improving the quality and yes, this update brings the texture quality to an even better level than before." If you need convincing, the announcement trailer below should sell you in a heartbeat.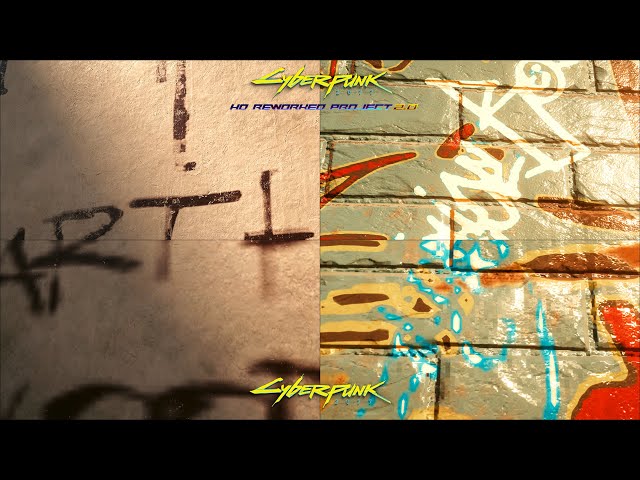 Not only is the Cyberpunk 2077 HDRP (to use its short-hand descriptor) a very welcome boost to the overall look of the game, but many players using it also report smoother performance with an increased framerate and fewer hitches and microstutters than the base game. You even have two choices of tier – while almost anyone on one of the best graphics cards will be comfortable with the 'ultra quality' version, there's also a 'balanced' edition for those who are on lower-spec machines.
Cyberpunk 2077 HDRP 2.0 is set for an October release, shortly after the arrival of Phantom Liberty. Halk Hogan says that the mod will work with the new DLC, although it presumably won't touch any new, unique textures that have been created specifically for the expansion. Nevertheless, you'll want to make sure you have this ready to go – and you can install the 1.0 version right now if you haven't yet experienced its beauty.
Take a look through the new Cyberpunk 2077 system requirements if you want to ensure your rig is ready for Phantom Liberty, which raises some of the entry-level demands of the game. We've also outlined the best Cyberpunk 2077 settings for PC to help squeeze the most out of your setup.