You can hardly claim that the futuristic, dystopian setting of Night City is a hospitable place to call home. It's a gritty dog-eat-dog world where most things want to kill you – or at least hustle you out of your remaining cash and drugs – so you've got plenty of weapons and abilities with which to defend yourself. So, it takes a pretty saintly soul to turn the other cheek and complete V's adventure without killing anyone at all.
Despite CD Projekt Red claiming the opposite last year, a representative from the developer has confirmed to Game Informer during an E3 2019 demo session that it is in fact possible to see Cyberpunk 2077's credits without offing any at all. The fact that the company originally thought otherwise implies that this will certainly be a challenge for the moral yet squeamish masochists that'll undertake such a mission.
It's certainly promising in terms of the depth of choice and consequence fans hope to see from the upcoming cyberpunk game. A few months ago in a reddit comment, senior quest designer Philipp Weber explained that Cyberpunk 2077 missions could be completed in "three to five different ways" to underline the complexity of the game's quest design.
Weber went on to say that the multitude of different ways to tackle missions and objectives within them is tied to the skills and Cyberpunk 2077 classes system. Since this is a title heavily-based on tabletop adventure Cyberpunk 2020, this isn't a great surprise. Of the three we know about so far, the stealthy, hack-happy Netrunner class seems to best fit a no-kill run.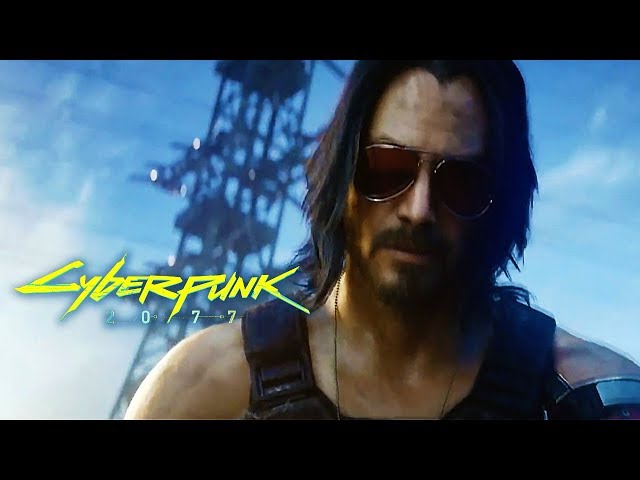 Of course, while doing that will undoubtedly be a satisfying way of tackling the game's "extraordinarily complicated" Cyberpunk 2077 quests, you'll be missing out on an impressive-looking arsenal of melee weaponry and guns. Cyberpunk 2077's weapons come in three main types – power, tech, and smart – and you can augment yourself with abilities that can slow down time and improve your proficiency with technology.
Cyber funk: Here's your first taste of Cyberpunk 2077's music
Whatever strategies you employ in Night City, CD Projekt's follow up to The Witcher 3 could hardly be more hotly anticipated. Already Cyberpunk 2077 is a Steam bestseller, and we imagine that's partly to do with the fact that it's only got ruddy Keanu Reeves as Johnny Silverhand in it. We might not be able to understand your penchant for peace, but we'll certainly be leaving this bearded beauty well alone, if we can.