Dead by Daylight is one of those horror games you simply can't put down as it provides hundreds of hours of spooky multiplayer thrills. It's got an ever-expanding roster of both survivors and killers, with its most recent additions coming from the iconic Alien franchise. The latest Dead by Daylight patch from Behaviour Interactive aims to fix some of the Alien update's issues, detailing a few much-needed Xenomorph nerfs, perk adjustments, and a variety of bug fixes.
If you've read through our discussion on why Alien is ruining Dead by Daylight, then you're probably familiar with the recent content's controversies. From an overpowered killer to an out-of-control item, surviving in-game has never felt more difficult. Thankfully, the DBD developer takes player feedback seriously, with regular updates aiming to balance gameplay between killers and survivors or combat exploits.
Behaviour Interactive recently changed up its Kill Switch list, hoping to resolve the notorious Dead by Daylight flashlight exploit which renders survivors invincible. The dev has also dropped a new update for the game, 7.2.2, addressing more Alien-specific complaints. The latest Dead by Daylight patch notes detail Xenomorph changes, including Remote Flame Turret flexibility and more.
The infamously OP killer is no longer unbeatable. No longer will you have to put up with an indefinitely invisible Xenomorph, or an overly speedy one. Alongside the Alien killer's changes, you'll also notice a variety of bug fixes and perk adjustments. Unfortunately, though, the flashlight has not be re-enabled just yet.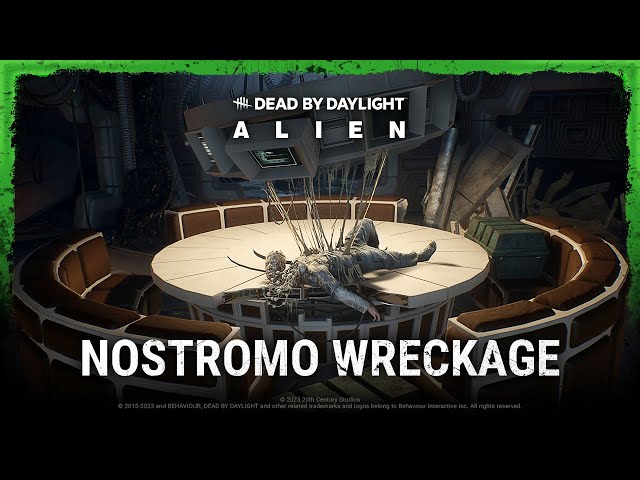 Dead by Daylight patch notes – 7.2.2 update – Wednesday, September 13, 2023
If you want a closer look at all of the Dead by Daylight changes coming with the 7.2.2 update, you can find the original list of patch notes on the game's official Steam post, courtesy of Behaviour Interactive.
Content
The Xenomorph
Reviewed the Remote Flame Turret placement logic to allow for more flexibility when deploying them
Decrease the Tail Attack cooldown movement speed from 2 to 1.2 m/s when missing or when it is obstructed
Perks
Adjusted the descriptions of Blast Mine, Chemical Trap, and Wiretap for consistency
Added a VFX for when the Chemical Trap disappears by itself
Bug fixes
The Xenomorph
The Xenomorph can no longer see Idle Crows when exiting a tunnel
The Xenomorph can no longer turn invisible indefinitely in a Trial
The Xenomorph is now correctly able to destroy turrets in the malfunctioned state
Fixed an issue where The Xenomorph's regular movement speed could remain after downing a Survivor with the Tail Attack
Fixed a rare issue where The Xenomorph can become stuck in the tunnels, unable to exit
Fixed a rare issue where The Xenomorph can fall through the ground
Perks
The Adrenaline perk now correctly gives a bonus health state after self-unhooking
Audio
The Skull Merchant's footsteps SFX are no longer missing where she is inspecting the radar
Spark bursts in the Nostromo map are no longer silent
UI
Fixed an issue that hides the UI when spamming the ESC key while ending a match
Characters
The Pig's right hand is missing animations when carrying a Survivor and moving
Players are now correctly able to make progress for The Onryo's "Viral Video" achievement
Fixed an issue that caused the camera to move backward when leaning and stalking with Ghost Face
Fixed an issue that caused Vaulting Survivors to be misaligned during the windows vault animation
Fixed an issue that caused The Hag's camera to be obstructed when looking up while wearing any Outfit
Environment and maps
Fixed an issue where the trees of the Garden of Joy map lose texture and have dark silhouettes when Survivors are sacrificed on the Hook
Fixed an issue in Ormond where the Traps of the Trapper would disappear under the snow
Fixed an issue in RCPS where players could climb Wesker's supply crate
Fixed one-sided collisions on the Nostromo Wreckage
If you want some fun in-game freebies, you should look through our round-up of the Dead by Daylight codes for this month. Alternatively, you can browse through this comprehensive tier list of all the Dead by Daylight killers to learn more about each bad guy's abilities and perks.