Death Stranding 2 has been completely rewritten following the coronavirus pandemic, director and Metal Gear Solid creator Hideo Kojima explains. With the Death Stranding 2 release date still on the horizon, and also confirmation of a film adaptation, the open-world game will reportedly challenge the various ideas of the original Death Stranding while also altering the meaning of the term 'stranding.' It all sounds suitably mysterious, but similarly, Death Stranding 2 is shaping up to be another compelling work from the MGS master.
Released in 2019, Death Stranding casts you as Sam Porter Bridges, played by Walking Dead actor Norman Reedus. In the original game, your task is to reconnect a post-apocalyptic United States by joining disparate settlements together on the 'Chiral Network.' According to Kojima, however, Death Stranding 2 will present different ideas on this theme of connection.
"Humans need to go into the outside world and move," Kojima says, in an interview with Japanese publication Natalie, translated by Google. "I reconsidered the concept of 'connection,' and in DS2, the meaning of 'strand' has changed. At the end of the teaser, there is a message 'Should we have connected?'"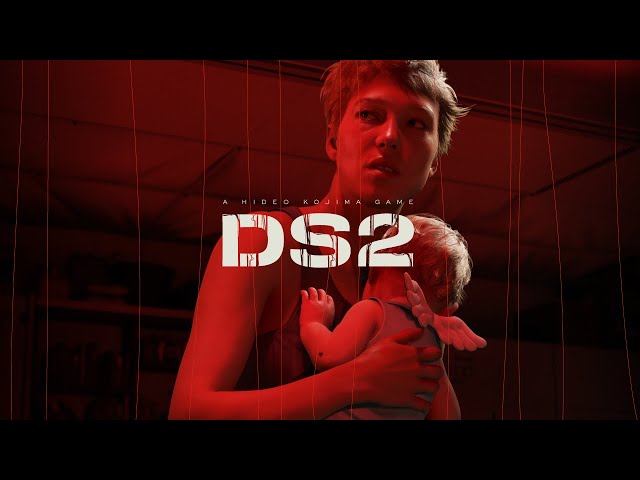 In the original game, 'stranding' partly refers to the spirits of the dead – referred to in-game as 'BTs' or 'beached things' – becoming stranded in the world of the living, similar to how whales become stranded on a beach. Kojima says that Death Stranding 2 has been rewritten with a different approach to this theme, and the theme of connection, following the coronavirus pandemic.
"DS2's story was made before corona," Kojima says. "But I had to rewrite everything because of corona. In Death Stranding, it was justice to connect, but with the corona crisis, pseudo-connections such as remotes have come to be emphasized. I felt that such pseudo-connections alone would not lead to fulfilling human lives."
Kojima also discusses the upcoming Death Stranding film adaptation. "I would like to do something unique to the film," he says, "so I plan to make something completely different. I think you'll be a little surprised."
Death Stranding 2 is not the only Kojima-related project in development. A full remake of Metal Gear Solid 3 is in development, alongside the MGS Master Collection, a re-release of the original trilogy. There is also word that Metal Gear Solid 4 may finally be coming to PC.
In the meantime, take a look at all the other best upcoming games heading your way in 2023 and beyond. If you're a big Kojima fan, you can also have fun with the best story games on PC.