Bungie unleashed a massive flood of Destiny 2 news today, and in addition to news of bringing the game to Steam and adding a free to play version, Bungie promised an overhaul of armour, adding build depth and stats, and new ways of "building your monster-killing machine." The studio says it plans to lean into Destiny 2's RPG elements more now that it's acting as its own publisher.
Part of that is coming in the form of better gear customisation and what's been referred to as 'Armour 2.0.' Starting with September's Shadowkeep expansion, Destiny 2 players will be able to further customise their gear with any previously unlocked mods. You'll be able to get the perks you want on the armour you want, no longer sacrificing form for function, and building your Guardian to best complement your preferred playstyle.
Bungie is also bringing 'artifacts' back to Destiny 2. These briefly existed in Destiny 1 to give power and stat boosts, but they look much deeper now: you'll be able to level them up, with a choice of perks at each tier. At high levels, Bungie said these perks will be "close to Exotic" ones in their effects.
All of this figures into 'building your monster-killing machine,' which sounds a bit like the kind of thing you'd call a 'design pillar' and stuck at the top of a whiteboard for months of brainstorming sessions. Bungie is also freely using the term 'MMO' to refer to its sci-fi shooter, having carefully avoided it for much of Destiny's history.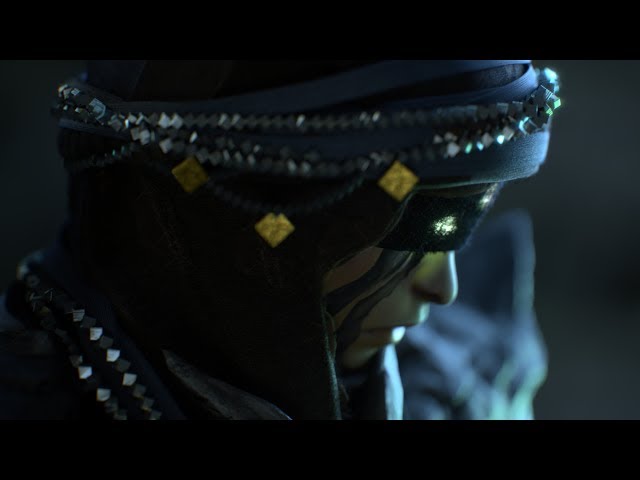 Destiny 2 is about to change significantly, with a free-to-play version and a Steam release both confirmed today, along with its upcoming Shadowkeep 'expandalone' DLC and cross-platform save transfers.
Stronger together: The best MMORPGs on PC
There's plenty to look forward to for Destiny 2 players, in other words. Right now, we're enjoying the Destiny 1 throwback with the Eye of the Gate Lord artifact and trying to figure out how it will work.
Here's another shot from the vidoc, giving a peek at Armour 2.0. Looks like those old Destiny 1 stats, intellect, resilience, and strength, are coming back:
Destiny 2: Shadowkeep is due on September 17.