A Destiny 2 gun called the Khvostov 7G-02 has been appearing in Lightfall cutscenes, leaving players wondering why this weapon, which players receive early on as part of the FPS game's New Light campaign, seems to appear without a good reason. This led some players to suspect it may return as an Exotic weapon, but Bungie implies that won't happen. In a recent post as part of the Destiny 2 team's This Week at Bungie blog post series, cinematics director James Meyers shared why this gun makes a seemingly random appearance.
Meyers explains that a specific story beat pitch required the player to reluctantly point a weapon. If implemented, it would require a particular animation relative to what the game cinematics usually necessitate. Because some weapons can result in "sillier results" in real-time scenes, Meyers suggested a "default weapon" that the team could feature in cases where the team might need something specific. He suggested the Khvostov because it's the first gun every Guardian receives as part of the New Light campaign and, in a sense, could be considered one of the few guns every player has encountered at least once in the multiplayer game.
However, Lightfall presented the team with several visual bugs, particularly those with less-standard animation formats such as glaives and bows. The animation team was "stretched thin" on closing cinematics, and a new set of animations would have cost valuable time.
"Because of that, we made the decision to use the same default logic in the instances where a visual bug would detract from the quality bar we aim to achieve," Meyers says in the post.
In the original Destiny, Khvostov was also the first weapon that players would get. In that game, it returned as an Exotic, which contributed to the excitement that the Khvostov might appear as another weapon on the Destiny 2 Lightfall Exotics list. However, this does not appear to be the case.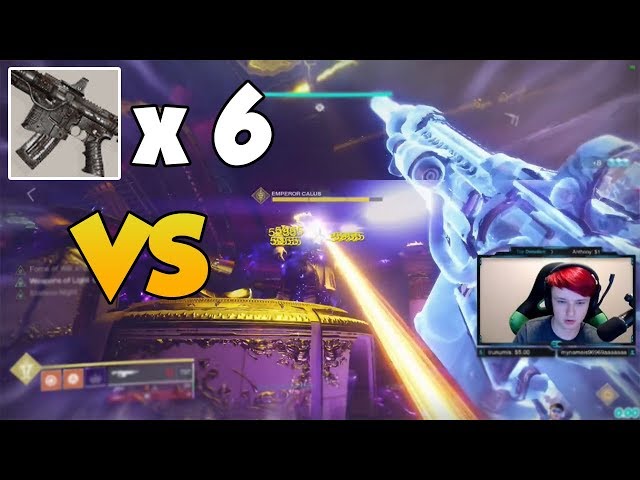 Meyers also notes that some Destiny 2 season 20 animations honour the Guardian's decision to default to wearing a helmet in common spaces, and future animations will recognize that consistently where appropriate.
The post also showcases how animators must work to render images to get cutscene framing just right, showing an example of what players see during an animated scene and the character and setting models that lead to that shot.
So, while it doesn't appear the Khvostov will return as an Exotic in Lightfall, there are still plenty of other great weapons to get your hands on this season, such as the Destiny 2 Final Warning Exotic sidearm and the Destiny 2 Winterbite Exotic glaive.