The Destiny 2 Season of the Deep trailer is here, just ahead of the launch of season 21 in Bungie's popular FPS game. And, from what it shows, Destiny 2 Season of the Deep is set to be a doozy, bringing back a long-lost character and destination, answering questions about the Veil in Destiny 2, and setting up an all-around enticing season for both veteran Guardians and Destiny 2 New Lights.
The trailer shows Sloane emitting an emergency distress call from Titan. When the Guardians manage to track Sloane's location, she suggests the distress call wasn't for herself, but for another being that knows the Witness. Lore enthusiasts will note that this is a long-awaited reveal as Bungie has teased a strange entity on Titan since before it was removed as a playable destination.
It then shows Guardians descending into the depths of a vast underwater land and using Taken weapons, before revealing gorgeous new armor. The clip reveals how Sloane could be Taken, just like many of the enemies players encounter over the course of the game. With the new season, players can also expect a new dungeon and much more action as they traverse Titan.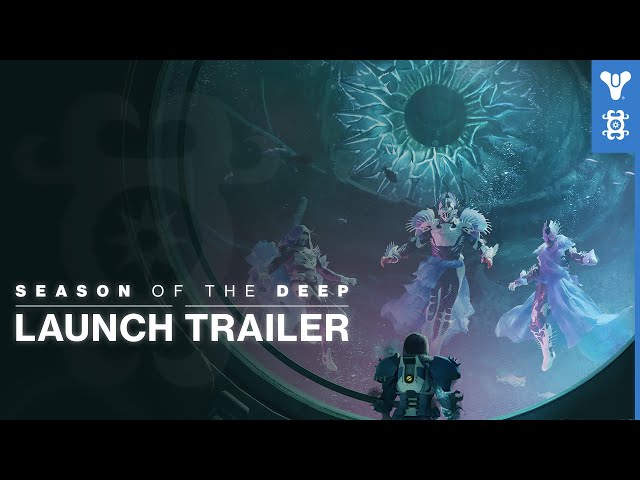 Bungie also teased a Playstation crossover that includes cosmetics inspired by Ghost of Tsushima, God of War, The Last of Us, and Horizon Zero Dawn. The skins are not platform exclusive and, as some have noted, also serve as a nod to Sony's recent Bungie acquisition.
And, while Titan is the focus here, there's also a lot to be excited about in terms of new underwater-themed armor sets, a new Exotic weapon, and new in-game activities.
Bungie has also shared a number of changes coming to the game in the new season, including economy changes, new Destiny 2 Strand aspects, weapon balancing changes, and no Power level cap increase.
Fortunately, even with a brand-new season arriving in the multiplayer game, you still have time to procure any Destiny 2 Lightfall Exotics you may have missed as those will remain in the game at least until Bungie launches The Final Shape DLC sometime in 2024.