The belle of the BlizzCon ball has undoubtedly been the long-awaited official announcement of Diablo IV, Blizzard's most evil franchise. And in some of the concept art shown as Blizzard developers have talked about the forthcoming RPG, you can spot a pretty clear reference to the movie The Exorcist.
Friday, while Blizzard representatives talked about some of the things we could expect from Diablo IV, the screen behind Mythic Stage in Anaheim displayed several pieces of concept art that have been used to help shape the open world of Sanctuary that we'll be traveling in Diablo IV.
In the digital painting above, which depicts the ancestral home of Diablo IV's druid, you can see a statue on a pedestal on the left side of the image. It's a vaguely humanoid figure, with two horns protruding from the forehead, a mouth of sharp teeth, and some kind of surface that looks like an 'X' attached to its back.
It's almost undoubtedly a reference to the malevolent force that possesses the young girl Regan McNeil in 1973's The Exorcist.
To get into the mood, here's the cinematic announcement trailer for Diablo IV, in case you haven't seen it.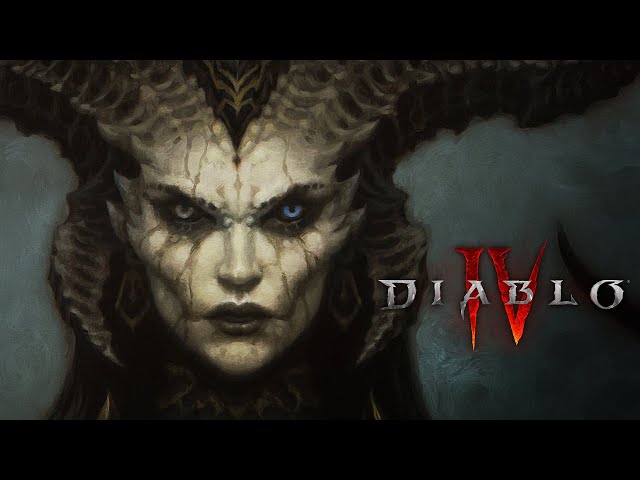 Now, check out that image at the top of this article one more time and focus on that statue. Now look at this image from a flashback in The Exorcist:
It's an image of the ancient Assyrian and Babylonian demon Pazuzu, who in those cultures was considered to be the prince of wind demons. The 'cross' behind the figure are wings, and there's even the snake emerging from the figure's groin area. In William Peter Blatty's original Exorcist novels, it was Pazuzu who eventually takes control of Regan McNeil, thanks to being uncovered by a priest named Father Lankester Merrin during an archaeological expedition in northern Iraq – at a site marked by this statue.
Does this matter in Diablo IV? Probably not – designer Jesse McCree said today during a panel discussion that Diablo IV's entire aesthetic is hugely influenced by the aesthetics of heavy metal, and that means just about any evil imagery can be brought in to help shape Diablo's visual world. But it's a neat reference to something that, for me at least, remains super creepy and menacing to this very day.