If you haven't seen the absolutely wild Diablo 4 Shred Druid build, then, by Inarius, where have you been? As Blizzard's mammoth RPG game hurtles towards its inaugural season, I asked associate game director Joe Piepiora whether or not the team is hoping to crush Diablo 4's most OP combinations in testing, or whether or not they enjoy watching them wreak havoc on Sanctuary before reining in the chaos.
And chaos it is. Most recently, the Shred Druid build went viral with its screen-filling, Diablo 3-style damage numbers. Coming into Diablo 4 Season 1, the Shred Druid is no more, but when I spoke to Piepiora in a recent roundtable, he stresses the importance of build creativity, noting that the team doesn't want to stifle these OP, stress-inducing combinations.
"We are going to continue to be checking on [powerful builds], but part of the development of Diablo 4 – from the very early days – is that we want to be comfortable with the idea of there being lots and lots of crazy combinations that will be possible in the toolkit that we're offering to players.
"That carries with it the potential of there being some builds that just end up having one or two bugs, especially with certain powers where something that should be capped doesn't end up getting capped," he continues. "We're finding these things, we've revised some of our testing strategies, and our content construction strategies."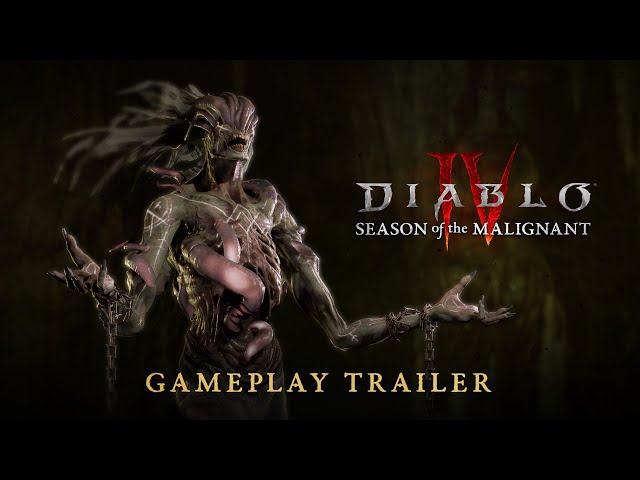 However, he's quick to clarify that "the goal here is to not limit the ability for players to create really exciting or powerful builds by making all of these things more additive or simplified or streamlined, but rather to make sure we're trying to do more on the back end to try and catch more of these [builds] before they go live."
Coming into Season 1, the recent Diablo 4 patch has been heavily criticized for its push towards glass cannon-style high-damage low-defense play. Build creativity is at the core of Diablo, so no doubt there'll be an explanation of the more controversial changes during the Friday, July 21 campfire chat.
All I know is that quest designer Madeleine James promised me some wild Diablo 4 Sorcerer builds in Season 1, and I can't wait to see them. They rely on the new Diablo 4 Malignant Hearts, which will hopefully make up for a few of the latest patch's rougher nerfs; my Sorceress needs a boost, okay?