Diablo 4 gets its first big discount with a sale on many of the biggest Blizzard games. Already cementing its place as one of the best RPG games in a year packed with fantastic ones, Diablo 4 is now on sale, so don't miss out on your chance to get in on the action and put a stop to Lilith. There's also discounts on World of Warcraft Dragonflight and Call of Duty Modern Warfare 2 via this Battle.net sale, so make sure to move quick if you want in.
The Diablo 4 campaign is the best the series has seen, and that alone is certainly reason enough to jump in and find out what all the fuss is about – our glowing Diablo 4 review shows exactly why the game has sold so well, bringing in many new players to the long-standing series. Pick your favorite of the Diablo 4 classes – Barbarian, Rogue, Sorcerer, Druid, and Necromancer – and take down hordes of devils, demons, and other dangerous foes.
Diablo 4 has certainly had a somewhat troubled past month, with players left a little underwhelmed by the initial offerings in Diablo 4 Season 1. However, Blizzard is already lining up plenty more for the upcoming Diablo 4 Season 2, titled Season of Blood. There are some big quality-of-life improvements coming, and its vampiric theme pits you as a Blade-like "vampire that hunts vampires."
If you decide to jump in now, you'll be able to enjoy Diablo 4's excellent base campaign and get a feel for its various systems – perhaps even trying to craft the best Diablo 4 endgame build you can – before the Diablo 4 Season 2 release date. Both Diablo 2 and Diablo 3 have proven repeatedly that Blizzard's ARPGs only get better with time, so there'll no doubt be plenty more to look forward to. But even if you just care about the campaign story, Diablo 4 has plenty to satisfy.
You can also get the Diablo Prime Evil Collection, which bundles both Diablo 2 and Diablo 3 together, at a deep discount to catch up on the series' past. Elsewhere, there's a big sale for World of Warcraft and its latest expansion, WoW Dragonflight. You can also get a hefty chunk off Call of Duty Modern Warfare 2, before the Modern Warfare 3 release date rolls around. Read on for the full discounts below.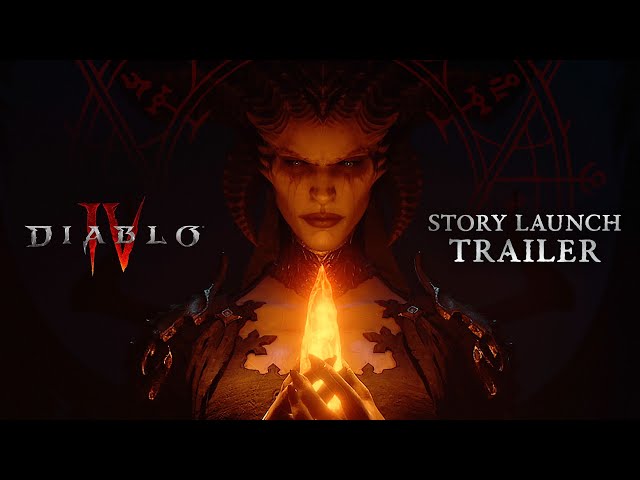 Battle.net sale – September 2023
Here are the best current Blizzard deals available on Battle.net – note that not all of these list end dates, so we'd recommend moving quickly so as not to miss out.
Diablo 4 Standard Edition is $54.59 / £46.79 (22% off)
Diablo 4 Digital Deluxe Edition is $71.99 / £63.99 (20% off)
Diablo 4 Ultimate Edition is $74.99 / £67.49 (25% off)
Diablo Prime Evil Collection (includes Diablo 2 Resurrected, Diablo 3, D3 Reaper of Souls, and D3 Rise of the Necromancer) is $19.79 / £16.50 (67% off)
Diablo 2 Resurrected is $13.19 / £11.55 (67% off)
Diablo 3 Base Game is $9.99 / £8.49 (50% off)
WoW Dragonflight Base Edition is $24.99 / £19.99 (50% off)
WoW Dragonflight Heroic Edition is $34.99 / £27.45 (50% off)
WoW Dragonflight Epic Edition is $44.99 / £37.45 (50% off)
Call of Duty Modern Warfare 2 Standard Edition is $34.99 / £29.99 (50% off)
Call of Duty Modern Warfare 2 Vault Edition is $59.99 / £50.99 (40% off)
If you've already had your fill of Diablo 4 and want to see what else is out there, check out the best games like Diablo for more. In the mood for even bigger bargains? The best free PC games won't cost you a thing, and they're all well worth your time.