Diablo Immortal's microtransactions have become the stuff of legend, but, despite the RPG game's controversies, sister adventure Diablo 4 has dwarfed its sales over the past year in only a matter of days, leaving Diablo Immortal firmly in the (grave) dust.
With the Diablo Immortal anniversary update in full swing and a mysterious new class on the horizon, there's a lot going on in the world of Sanctuary – and that's before I even mention Diablo 4.
Making over $666 million in its first five days, Diablo 4 has shattered expectations, and will no doubt continue to for months – if not years – on end. Immortal, according to Data.ai, has apparently made $525 million, so lags slightly behind its 2023 sister – although that gap will continue to widen.
Bear in mind the Diablo Immortal figures don't include revenue earned via the Chinese market, or the PC port.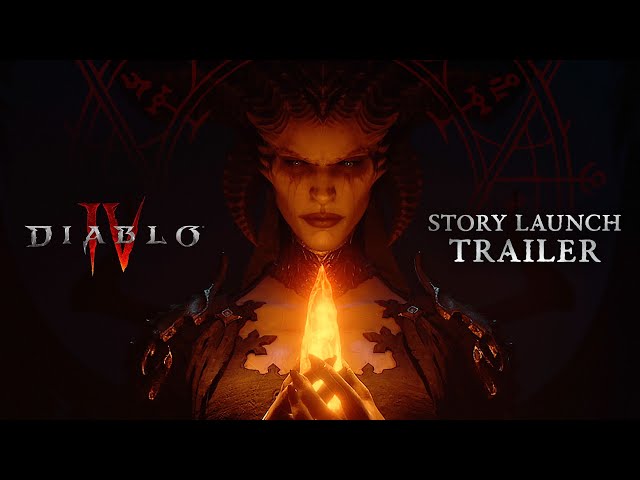 In my opinion, there are a few reasons for this. The main one is that Diablo 4 is a mainline game that has slowly generated hype since its official reveal back in 2019 – and that's before I mention the absolutely stellar marketing campaign that supported its launch.
Immortal, by contrast, was originally pitched as mobile only (do you guys not have phones?) so had very little hype. Even when it was carried across to PC, the port felt pretty lazy and very last minute – I remember booting it up and seeing 'tap here to play' despite being on PC. Unfortunately, I don't have a cool touchscreen monitor, and it wasn't exactly the best start to a game I was already a little 'meh' about.
As I argued at the time, though, Diablo Immortal was a great timewaster ahead of Diablo 4, and I reckon that's where people got invested. The story wasn't half bad, either, and some of the zones are absolutely standout – the Library of Zoltun Kulle remains one of my favorite Diablo zones ever made.
I'm interested to see if Immortal's numbers decline now that Diablo 4 is out in the wild, but as a spinoff Diablo game, it's still pretty fun to play.
Diablo 4, however, is by far the superior game, so I recommend checking out our Diablo 4 review if you haven't already succumbed to Lilith's temptations. If you have, we have a list of the best Diablo 4 builds – courtesy of Blizzard and our in-house experts – as well as a list of all the Diablo 4 Altars of Lilith locations to help you level up in style.