Fable 4 is looking great. I don't just mean the lovingly rendered giant Richard Ayoade that we got our first glimpse of during the Xbox Games Showcase this past weekend, as its environments and lighting are already shaping up to be something special. In fact, Fable 4 looks so good that some people are questioning if the final game will look as sharp – but that's only further motivated the team behind the upcoming RPG game at Playground Games as they work towards a potential Fable 4 release date in late 2024.
After many years in the dark, we finally got to see the current incarnation of Fable, which has dropped the '4' for its official title, beginning with the introduction of "vegetable enthusiast" Dave, portrayed by Ayoade. Throwing aside suggestions of a more serious spin, it marks a return to a tone that, to me, probably embodies Fable better than anything else: famous British comedy actors delivering dry, deadpan humor that veers casually into the euphemistic.
Alongside Dave's monologue to camera, we see the "hero" of the piece – a confident, slightly rowdy woman with a large sword – 'borrowing' drinks from the locals, punting chickens across the treetops, and facing down snarling werewolves, before they ascend a giant beanstalk to come face to face with Ayoade's character.
Graphically, it all looks lovely, and that's got some people wondering about whether the game will look like the trailer. Lukas Koelz, lead lighting artist on Fable at Playground Games, is delighted to see this. "People not believing this is 'real' or that the game will look like this is one of the best compliments."
Given the studio's history, it shouldn't be too surprising. Koelz says the game is being built using the same 'ForzaTech' proprietary engine created by Turn 10 Studios for the Microsoft driving games, and the Forza Horizon series made by Playground Games are some of the best-looking games on PC.
While the fantasy realm of Fable's Albion isn't quite the same setting as that of the racing games, there's obviously a lot of crossover that can be brought in from the open-world environments of Horizon, and the team at Playground Games has a proven track record of making stunning worlds with some rather breathtaking lighting.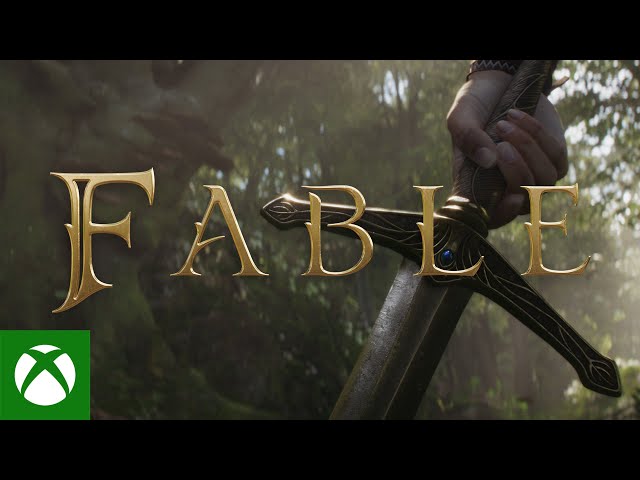 Ultimately, the final judgment will arrive alongside the game itself, but for now it sounds like the team is pretty confident on delivering, at least from a visual standpoint.
Until then, take a look at the biggest and best upcoming games on PC for 2023 and beyond, or join us in the waiting room for the Elder Scrolls 6 release date if you can't get enough of classical fantasy adventures.