Lego has shown up in a bunch of highly popular properties lately, perhaps most notably Star Wars and Marvel's Avengers. But wouldn't the bright, blocky heads of Lego minifigs also work in a crossover with Fallout?
No? Let's give it a try anyway. A mod called Blockhead adds a giant yellow helmet to the game, which you can festoon with one of four classic Lego minifig faces. This means during your next playthrough you can bring the unsinkable optimism of Lego to the variously dour residents of post-nuclear apocalypse Boston.
Head to Nexus Mods to download Blockhead first. Modder moriartykain says you can either use your favourite mod manager, or just copy the unzipped files into your Fallout 4/Data folder. Once you've done that, you can find the helmet on a statue just east of Back Street Apparel along the waterfront. It's not too far a jaunt from Diamond City, if you want a handy reference point for seeking it out. Pop your giant Lego head on, and go and bring Lego-flavoured joy to all the ghouls in Bean Town.
To get in the mood, here is a delightful music video moriartykain posted on the mod page: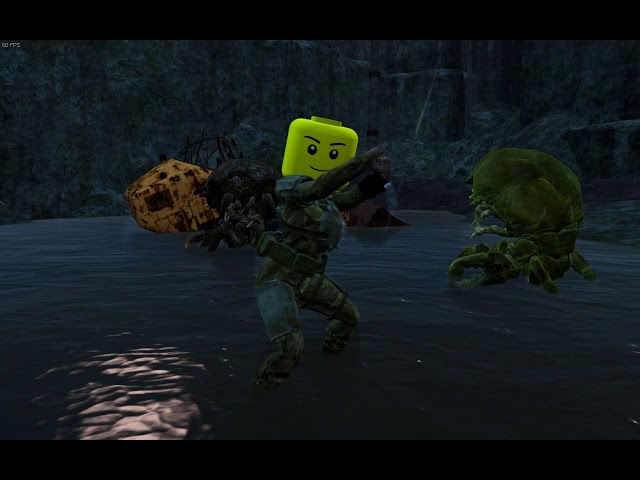 The helmet has four interchangeable faces, which you can pick from at any armour workbench. It also confers bonuses to Luck and Charisma, as well as a boost to action points.
Modders have had a lot of time to tinker with and add to Fallout 4, and you can check out our big list of the best Fallout 4 mods if you're interested in changing up how the game plays.