Fallout New Vegas might just be one of the best RPG games ever made. So what happens when a team of dedicated modders take that foundation and attempt to make their own spin-off from it? You get Fallout Nuevo Mexico, that's what. With 18 minutes of newly released footage, the colossal Fallout New Vegas mod is looking to add a new story and mechanics, and offer up an experience reminiscent of the original '90s games, while we all wait for the elusive Fallout 5 release date to come around.
The team behind Fallout Nuevo Mexico – a total conversion set five years after the original 1997 game built in the New Vegas engine – has shown off a staggering 18 minutes of footage, with even more on the way.
Like Fallout London, which was pushed back to avoid Starfield, Fallout Nuevo Mexico is a total conversion for Bethesda's RPG series, which basically means it uses the skeleton of a previous game to build an entirely new one. That means characters, quests, assets, the world itself, and more are all brand new. Think of it like a big DLC for the recent Fallout games, except with a new player character and mechanics too.
Going back to the Fallout series' roots, Nuevo Mexico wants to give you an engaging story with two options when starting out: The Convict, or The Dreamer. The convict starts out in a prison run by robots before escaping during a riot, while the dreamer path sees you playing a ghoul in a pre-war military base which gives you a whole new look at one of the core parts of the series. Here ghouls are on a quest to try and find a way to conceive children, tying it right back into the wider lore.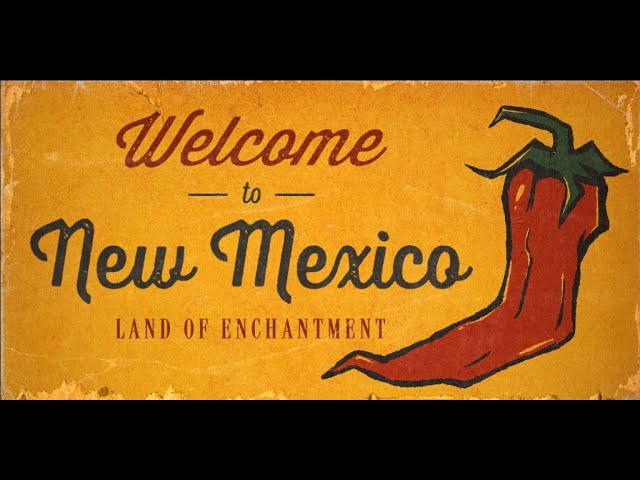 The convict and the dreamer don't just have different starting points and cultures to deal with; the dreamer, as a ghoul, can approach barrels of radiation and get what the Fallout Nuevo Mexico team is calling a "radiation booster," which gives you "feral ghoul-like abilities" but overuse can send you feral yourself.
From the prosperous Old Town to a Ghoul-ruled Roswell (yes, that Roswell), the life you can still find in the post-apocalypse from the other Interplay and Bethesda Fallout games is still there with Nuevo Mexico. I cannot wait to see what the team does with Roswell and the alien panic present in '50s America, as it already looks like there'll be secret underground facilities that blend real-world cultural touchstones with Fallout's distinct universe.
I've got to say, both the visuals and voice acting are looking good for a project like this and, while a lot of what we're seeing is subject to change, anything that scratches the surface of New Vegas' Mojave Desert has me intrigued. There's not quite any release date yet, but with a project like Fallout London around the corner, there's a whole of fan-developed Fallout content on the way.
Don't forget, you can actually play almost every single Fallout game, from the '90s to today, via PC Game Pass, which you can actually snag for $1 at the moment too.
While we wait for more on Fallout Nuevo Mexico, we've got a list of the best games like Fallout currently available on PC, alongside the best Fallout New Vegas mods you need to enhance your experience, if you fancy diving back into the Mojave. With Bethesda's next big adventure right around the corner, we've got everything you'll ever need to know about the Starfield release date as well.