What would you like to see in FFXIV Dawntrail? There's certainly no shortage of things to do in Final Fantasy 14 at this point, but that doesn't mean players don't have a thousand ideas about what else they'd like to see next – or items they want to come back. Speaking at a press event attended by PCGamesN during FFXIV Fanfest London 2023, game director and producer Naoki Yoshida says the team will consider anything if players ask loudly enough.
During the event, where he also discussed his dream of a possible FFXIV Diablo collab, Yoshi-P answers several questions about possible future features, as well as whether we'll see some of the game's past events return to give newer players a chance at some of the more distinctive FFXIV items to have graced the MMORPG in the past.
Speaking to whether we could see limited-time events with unique item rewards such as those for Dragon Quest, Yo-kai Watch, or Final Fantasy 15 make a return, Yoshida says, "If there is demand, as long as players raise their voices, we'll see what kind of timing works." The FF15 event, particularly popular because it allows players to grab the Regalia driven by Noctis and pals as a mount, has already made two appearances, in 2019 and 2021.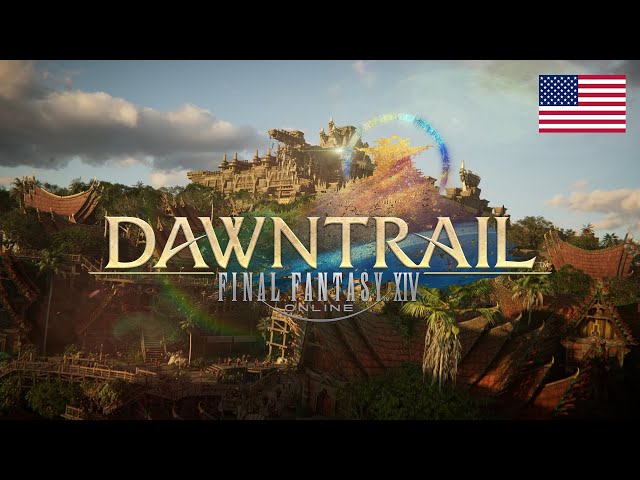 Player demand is something Yoshida talks about at length. Following news that one especially dedicated player has completed the near-unimaginable feat of collecting every in-game FFXIV achievement, Yoshida is asked whether the team is planning to make harder achievements in the future, which he says is something he'd consider if there was demand – and he's looking to that player for inspiration.
"Whether we would create an achievement that would be higher difficulty… That all boils down to this player; if they are requesting it, then of course we'd be happy to do it. Just drop us a message on the forums," he tells FFXIV's most ardent achievement hunter, "If you do send us the message, trust me, we will keep our promise."
Yoshida is also asked whether we will be seeing a more difficult jumping puzzle in Dawntrail, akin to Stormblood's Kugane Tower. These have long been a popular side activity for players, and the team clearly recognizes the demand. He responds that if you're someone who likes "really hardcore difficulty, like the Kugane jumping puzzle, we've got you covered. We're going to make it."
The Final Fantasy 16 collab coming at some point in 6.5x (so prior to Dawntrail's arrival) will include gear based on protagonist Clive Rosfield as well as his faithful companion Torgal as both a mount (in his adult form) and a minion (as a wee pup). Yoshida says the team "doesn't have plans" to introduce content for later characters in the story yet, noting that many players may not yet have played the game, with the FF16 PC version still in development.
However, once again he reiterates that if there's enough demand, it's something the team might consider. "For now, I hope you can make do with Clive and Torgal," he remarks, "but if I manage to get some time to talk to Final Fantasy 16's producer [never missing a chance to joke about him leading the development of both games] again then maybe I can pitch a little bit more of a grander crossover."
Of course, recognizing fan demand doesn't always mean something will definitely make it across. There's licensing to consider, and how the project will actually be implemented – as noted while talking about his dream of working with Diablo, where Yoshida mused whether the more 'hardcore' style of Blizzard's ARPG would even be feasible in FFXIV. But at least you know it never hurts to ask!
The FFXIV Dawntrail release date is still some way off, so why not check out our FFXIV Island Sanctuary guide while we wait to give yourself a relaxing break from all that combat in the meantime? You can also catch up on everything revealed during FFXIV Fanfest London 2023 with our full keynote recap.