Being a Black female gamer is no cakewalk. In a realm that, in many spheres, is hyper sensitive towards white women, never mind women of colour, forging your own path can seem destined for failure. Having just completed her work on Forspoken, Square Enix's recent RPG game, PCGamesN caught up with Black Girl Gamers CEO and founder Jay-Ann Lopez to talk about her journey.
Born and bred in London, Jay-Ann has done a little bit of everything. She comes from a performing arts background so has a passion for all things artistic; she co-founded Curlture, an empowerment website that encourages Black women to embrace their natural hair and beauty; and of course, runs Black Girl Gamers.
The organisation's most recent claim to fame – there have been a few – is its involvement in Forspoken, the Square Enix fantasy game whose central character, Frey Holland, is an African-American woman. Jay-Ann and her team provided feedback on Frey's character, striving to help Square Enix give her a quintessentially Black voice in a world where tokenism is far too prevalent.
When I asked about how the industry's representation of Black people has evolved over time, she replies "I think we are getting better – I think it has been a long time coming, though, and I think there was a lot of resistance to it initially. For what reason? I don't understand.
"I do think we're getting better at representation, I do think there are still some grey areas when it comes to skin undertones, or the diversity of Black hair styles that are available in games – players have a ponytail, short prop, long straight hair, topknots, but Black people will only have an afro and some dreads. It's not just about having one or two really well animated styles, it's about offering us the same options."
One of the games that Jay-Ann praises for its presentation of Black culture is The Sims – at least in terms of CC, or custom content created by fans that are akin to mods. I covered some amazing Sims 4 CC by Black creator Sheabuttyr many moons ago, and while Jay-Ann tells PCGamesN that modders have been creating CC for Black people for years, she believes that "the studios should give [Black creators] acknowledgement at the very least.
"They should also be giving them some kind of consultation, because they shouldn't be doing that for free. It shouldn't be that way. I understand when you have content creators making custom content like designer clothes for your Sims, but to have actual basic representation; that should be a given. I feel like they should get paid for what they do because they're doing something that [developers] have dropped the ball on. [Representation] is not an option, it shouldn't be seen as something that's additional. They need to be part of the base game, and that's the next step I'd like to see studios take."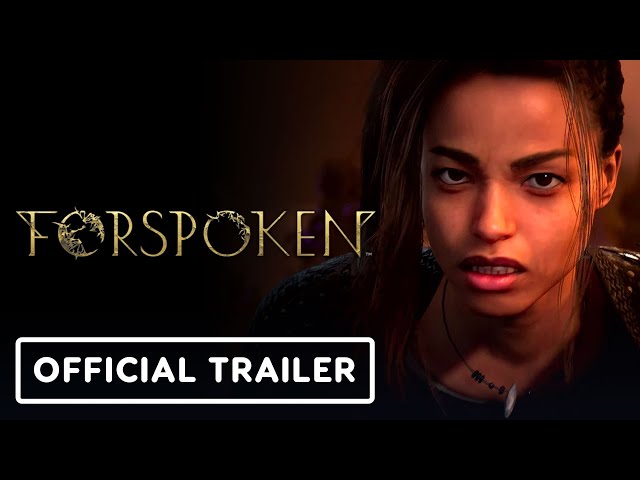 Outside the virtual sphere, though, there are still a lot of steps to be taken to make the gaming industry more representative as a whole. While Jay-Ann has recently been made a BAFTA member and now has credits in a triple-A game, she admits that some within the wider gaming universe remain hesitant when it comes to hiring Black women.
"You don't want a cultural space [in the workplace] for people to turn off who they are, you want people to be comfortable with feeling how they feel, regardless of the company they join. That takes a lot of work from the company to maintain a culture that is open to all, and just by default a lot of studios that are predominantly white don't realise that they're not actually facilitating that because they are so used to being the norm.
"Sometimes people come in with experiences working in predominantly white companies, which makes them extra sensitive – I've been that person, it made me extra touchy," she continues. "They've been through that pattern of ostracisation – and essentially targeting – for so long that it becomes second nature for your self-protection.
"If someone feels like they have to assimilate into a space, I wish they wouldn't feel that way, but who am I to tell them that when they're navigating very real issues in their day-to-day lives – that's one thing people forget."
Black Girl Gamers provides a safe space for Black women – since its foundation in 2015, Black Girl Gamers has grown from a small Facebook group into a thriving collective of 8,000+ Black women around the globe. Following Forspoken, the future looks bright for Jay-Ann and company – in fact, she sees BGG as a much-needed beacon of positivity in a world fraught with racial tension.
"I had to create my own hope," she states. "If BGG hadn't happened, that hope wouldn't exist in this way. There is an increase in Black women having equity in the space; honestly, if I'm going to be egotistical, we did that. We create equity for Black women, we create opportunities. We are hard-headed in the space – if we weren't, we'd have given up a long time ago. It gave me hope, but it also gave me so much validation that what I'm doing isn't something I'm doing for the sake of it – we're actually having an impact.
"It's showing that change can happen," she continues. "As women, we have to stand our ground or we'll be walked over by men for the rest of our lives, so you have to be a bit more forceful. I think there's a negative connotation of that because you're a woman, or you're Black, and you're meant to just accept. No, we are super valuable in this space. I'm super hopeful, proud, and validated by our success," she concludes, and while we're on an audio-only call I can feel her smiling – and I am too.
If you're yet to try out Forspoken, Square Enix's fantasy adventure that Black Girl Gamers acted as advisors on, be sure to check out the Forspoken system requirements, as well as our rundown of the best Forspoken settings to get the most out of the wonderful world of Athia.
Images courtesy of Chanel Moye, Jolade Olusanya, and Michael Stuart Daley.