The Forspoken release date is finally here, and if you're looking for every detail of the new action RPG from Square Enix, we've got your back. Whether you're looking forward to slinging spells, discovering a vast open world, or you just love talking jewellery, Forspoken appears to have a bit of everything.
Forspoken tells the story of Frey, a New Yorker suddenly transported to a hostile land and gifted with magical abilities. This open-world game sees you master Frey's newfound magical talents and also the environment as you seek to defend the inhabitants of Athia and defeat the evil Tantas.
Forspoken release date
The Forspoken release date is 24 January 2023. This comes after several delays, pushing the RPG game back by almost a year from the initial early 2022 release window.
Forspoken trailers
The demo announcement trailer released last year outlines Frey's place in the world and drops more than a few hints at what you'll be up against in Forspoken. The Tantas were once a group of benevolent sorceresses, they're now hellbent on destroying you and the rest of Athia.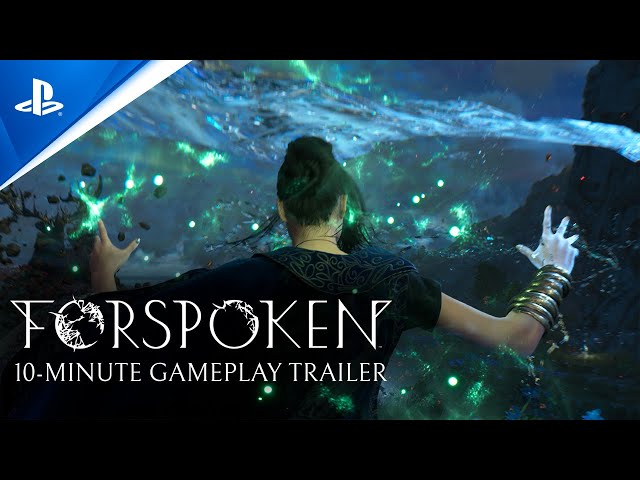 The 10-minute gameplay trailer released by PlayStation provides a snapshot of what we can expect on our journey across Athia, from major locations on the Forspoken map to dynamic combat encounters with fearsome enemies.
Finally, to celebrate the Forspoken release date, PlayStation dropped a final cinematic trailer that focuses on the duality of Frey's life, caught between two worlds as she flees from New York gang members and Athian foes alike. It's a flashy trailer that's sure to capture the attention of anyone eager to get their hands on the action-adventure game.
Forspoken story
In Forspoken, you play as Frey Holland, a no-nonsense New Yorker who is suddenly transported to a mysterious and dangerous land called Athia. It's there where you're you find yourself tethered to a talkative bangle named Cuff, and find out about the terrible Tanta that has been ravaging the lands. The Tanta was once a group of benevolent sorceresses, but have now taken to the task of destroying Athia.
When Frey lands in Athia, she discovers that most of the landscape is covered by a blight, turning people and animals into fearsome monsters. With her newfound magical abilities and conversational Cuff, she has to find a way to save Athia and find her way home. You can find out more about the characters in the game by checking out our Forspoken cast and voice actor list.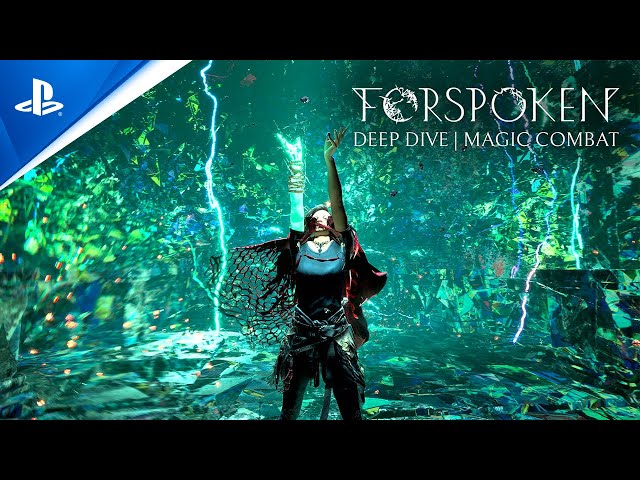 Forspoken gameplay
The scope of Frey's magical abilities is certainly impressive, and from the looks of it, even the most basic of her attacks are a compelling combination of flashy and devastating. The deep dive into Forspoken's magic combat outlines the different magic types at Frey's disposal, as well as a variety of elemental spells she can upgrade using mana. We don't know the full extent of Frey's magical abilities at the moment, but our Forspoken builds guide lists every spell we know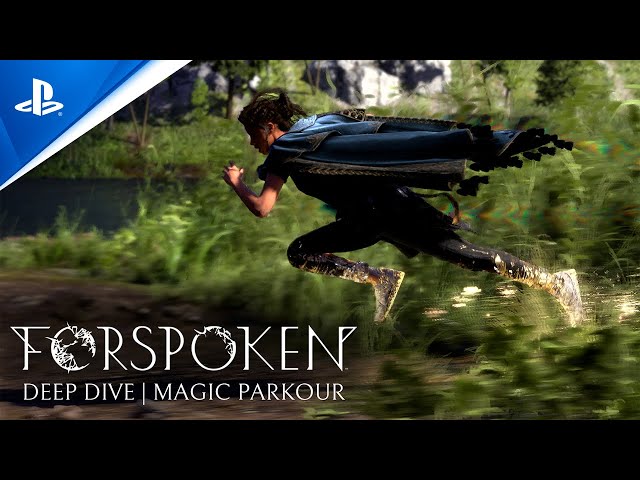 The world of Athia is vast, with plenty of towns to discover, enemy settlements to infiltrate, and huge open spaces to traverse. Travelling across such an expanse looks to be a fun and engaging experience thanks to the multitude of parkour abilities you have at your disposal, showcased in a comprehensive deep dive into magic parkour provided by Sony.
Not only can Frey zip, shimmy, and soar across large distances, but she also has what appears to be a magical snowboard, useful for crossing unwalkable terrain. Combining all of these abilities is key to reaching your objectives in the fastest time possible, while certain parkour spells allow you to replenish your stamina bar while on the move. These movement abilities can also come in handy during combat, allowing you to quickly dodge incoming attacks and make space between yourself and your foe.
Is Forspoken a PlayStation exclusive?
Forspoken is available on PC via Steam and is a PlayStation 5 timed console exclusive. According to the small print in Sony's Play Like Never Before trailer, it'll be two years before Xbox owners can get their hands on the RPG, with Forspoken being a PS5 exclusive on consoles until 23 January 2025.
That's everything you need to know about Forspoken now that we're past the release date. If you're into spellcasting but enjoy a more whimsical time, the Hogwarts Legacy release date isn't too far off either, both of which have the potential to be two of the best PC games released this year.