When is the Hogwarts Legacy release date? Revealed during a Sony PlayStation Showcase event in September 2020, Hogwarts Legacy is a prequel to the Harry Potter series of books and films. Developed by Warner Bros. Games, Avalanche, and Portkey Games as a collaborative effort, Hogwarts Legacy is set in the late 1800s, and lets budding witches and wizards fulfil the usual classroom duties as a student, all while exploring the campus and its surrounding areas in this open-world game, along with many of Hogwarts' lively patrons.
The Hogwarts Legacy release date has been pushed back a few times, but is now mere days away. Read on to learn more about Hogwarts Legacy and what you can expect from the RPG game set in the Harry Potter universe, including Hogwarts Legacy trailers, news, gameplay, and more. We've even got a Hogwarts Legacy review if you're curious how we found our time at Hogwarts. For alternative adventures, magical and otherwise, check out our list of the best PC games.
Hogwarts Legacy release date
The Hogwarts Legacy release date is February 10, 2023 on PC, PS5, and Xbox Series consoles. The Hogwarts Legacy release date for PS4 and Xbox One is April 4, and it's coming to Nintendo Switch on July 25.
Hogwarts Legacy was previously going to release in late 2022, but according to Avalanche, the delay will help the team "deliver the best possible game experience". This has been welcomed by fans, as some point out that the recent showing at Gamescom 2022 had some awkward animation bugs.
The Hogwarts Legacy platforms problem with staggered release across consoles will give the developers more time to optimise, with the Hogwarts Legacy Switch release date coming very late. If you want to play it, see The Loadout for the latest news on Hogwarts Legacy game pass for all possible access methods.
Hogwarts Legacy trailers
The initial reveal trailer kicked things off, showcasing floating staircases, students falling asleep in the classroom, the Hogwarts Legacy Sorting Hat, and so much more. Since then, lengthy gameplay trailers have shown that students will learn new spells and techniques during lessons, but they'll need to master the basics relatively quickly as the game starts in their fifth year. Classes you attend include Defence Against The Dark Arts, Herbology, Potions, Charms, and plenty more. Side assignments, designed to catch you up to your fifth-year peers, are also available, such as flying on broomsticks.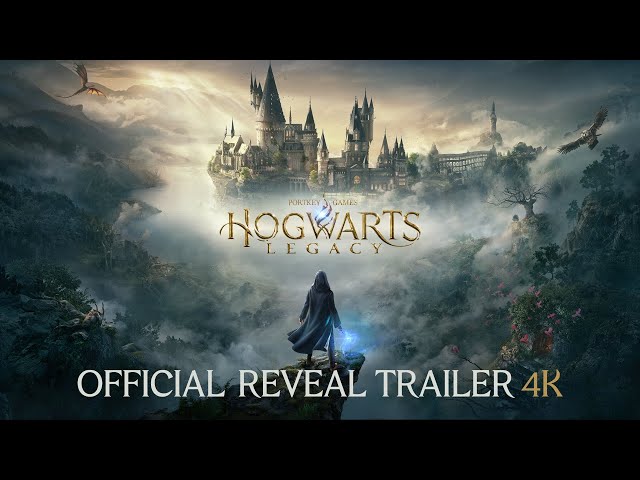 You'll have all of Hogwarts to explore during your free time, from lush castle courtyards to enchanted staircases and even the Hogwarts kitchen. Many rooms require puzzle-solving to enter, such as casting the Accio spell to activate doorways and platforms. You'll also work with one of the Hogwarts Legacy characters, Professor Fig, to uncover mysteries and rumours of a Goblin rebellion led by the influential Ranrok and his Dark Wizard allies, as dangers lurk around every turn if you're not careful.
You can also learn Hogwarts Legacy talents, which are upgrades ranging from casting spells and raising plants and animals to brewing potions and being very stealthy. Completing Hogwarts Legacy challenges earns you experience, and you can spend points in one of the six talent pools when you level up.
In addition, Hogwarts Legacy offers players the chance to loot, craft, and buy their magical gear or take care of the many wonderful plants and beasts who can aid them in combat. We know Hogwarts Legacy may feature cave swimming – this would be a great opportunity to utilise plants like Gillyweed to breathe underwater.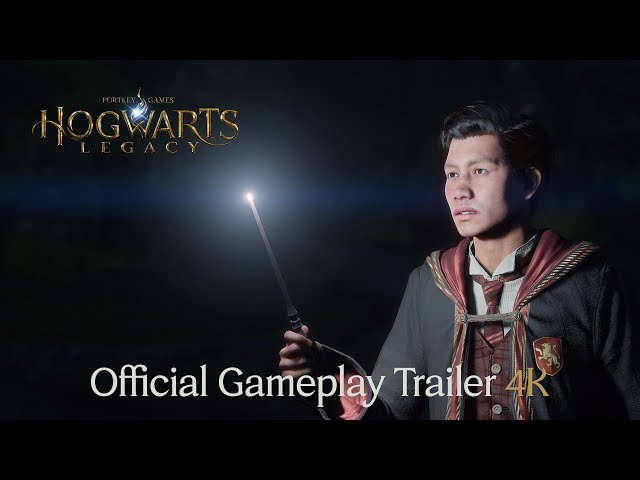 Players will be given choices throughout the story, such as whether they learn the Crucio curse or have it cast on them by their companion Sebastian Sallow – a Slytherin student going against the teachings of a so-far unnamed professor. We also see students fling fireballs at zombies, duel against dark wizards, and explore deep within Hogwarts' catacombs.
The Hogwarts Legacy Room of Requirement acts as a home base where you can apply upgrades to your equipment or make your own living space with the help of a house-elf named Deek. It can also be customised by changing the colour and shape of some items. As useful as this is, we can't imagine it'll be anywhere near as pivotal as it was to Harry when he found Snape's copy of Advanced Potion-Making.
The Headmaster of Hogwarts, Phineas Nigellus Black was revealed in a trailer published on January 11. Phineas is a distant relative of Sirius Black from the Harry Potter series, though Phineas doesn't appear to be anywhere near as kind as his great-great-grandson. Simon Pegg provides the voice for Phineas – he joins the Hogwarts Legacy cast of voice actors – stay tuned as there may be more well-known voice actors joining the cast soon.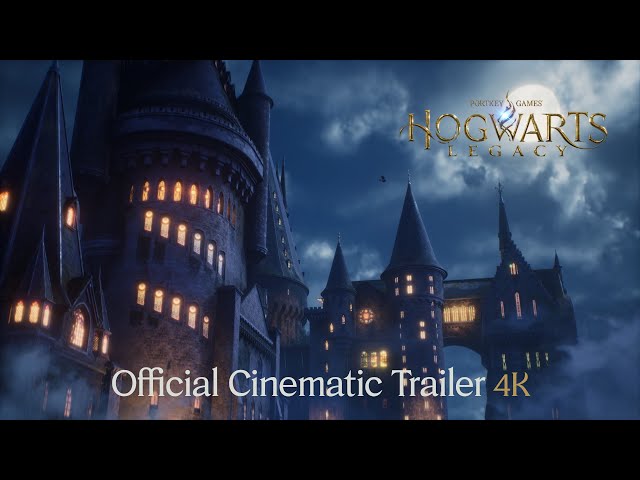 The official cinematic trailer gives us a glimpse at some of the activities going on in Hogwarts. The trailer opens with a close-up of a messenger owl being told to deliver a letter to a potential Hogwarts student. As the owl makes its way to London, we can see students playing Hogwarts Legacy Quidditch around the castle. We also get a glimpse of some students fighting against giant spiders in the forest nearby, as well as Dark Wizards working together next to a chained-up Hippogriff. After a brief encounter with a dragon, the owl is seen delivering the letter to the student in London.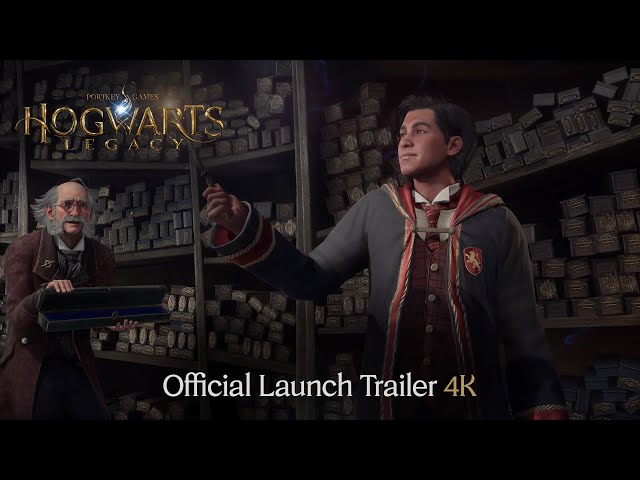 Finally, the official Hogwarts Legacy launch trailer highlights what you'll be doing as a fifth-year student. There are clips showing off herbology class, defence against the dark arts, and more. We also learn that the new student has unique powers, capable of revealing whispers of ancient magic. It's clear this ability can be used for evil, which explains why there are villainous people searching for Hogwarts' newest member.
Hogwarts Legacy gameplay showcase
In November 2022, the Hogwarts Legacy YouTube channel uploaded a 45-minute-long gameplay showcase that takes players through a deep dive into the character creator, brings them on a tour of Hogwarts, and introduces the combat system.
This video gave us a look at the Hogwarts Legacy field guide pages, over 100 different pages that are scattered throughout the castle. We also got a glimpse of a number of Hogwarts Legacy spells that can be used for both exploration and combat purposes. We also knew the Hogwarts Legacy map was going to be big, just look at the size of the castle, it was bound to be huge. That being said, we're grateful for the Hogwarts Legacy Floo Flame locations which players can use to fast travel to every important location.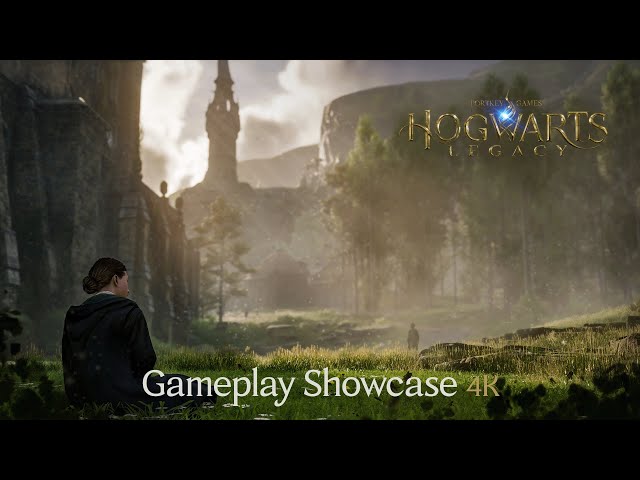 A behind-the-scenes look at the game shows a character opening the Hufflepuff common room entrance with a precise series of knocks. Both Hufflepuff and Ravenclaw common rooms aren't in any Harry Potter books outside of a few passages, so wizards and witches sorted into these two houses will be able to explore their home base for the very first time. Portkey Games has now released virtual tours for all four common rooms, including both Slytherin and Gryffindor.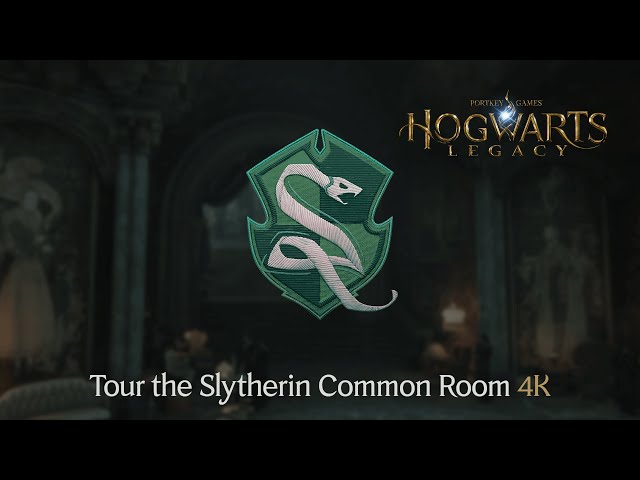 There's also speculation that there will be a cave swimming mechanic as eagle-eyed fans spotted a cave connected to the lake, with one viewer assuming that this "could possibly be the little cove that the first years go to in the boats before the sorting".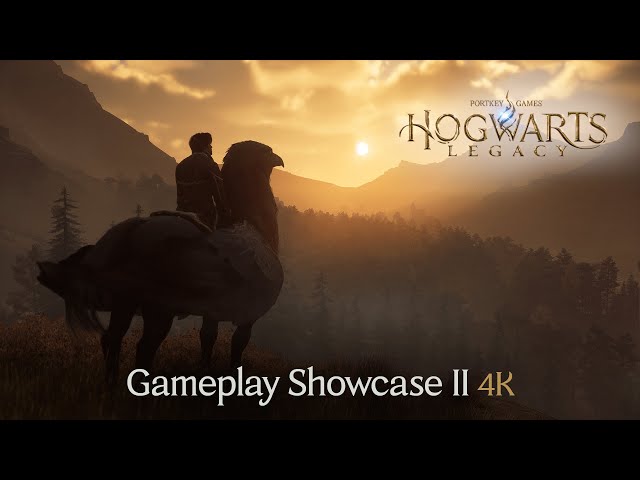 A second gameplay showcase debuted in mid-December, giving players a look at broom flight, advanced combat, and a look at the Room of Requirement. We're given a look at the variety of spells in the game during the combat segment, though the devs made sure to pixelate the screen in order to keep the range of spells hidden from players.
Hogwarts Legacy previews
We had the chance to play Hogwarts Legacy for the first time in January which let us check out the character creator, attend some classes at Hogwarts, and save a dragon from a fighting pit. While the Hogwarts Legacy preview gave us the opportunity to check out a number of mechanics like the combat and flying systems, we felt there was a lot that was restricted in our play session.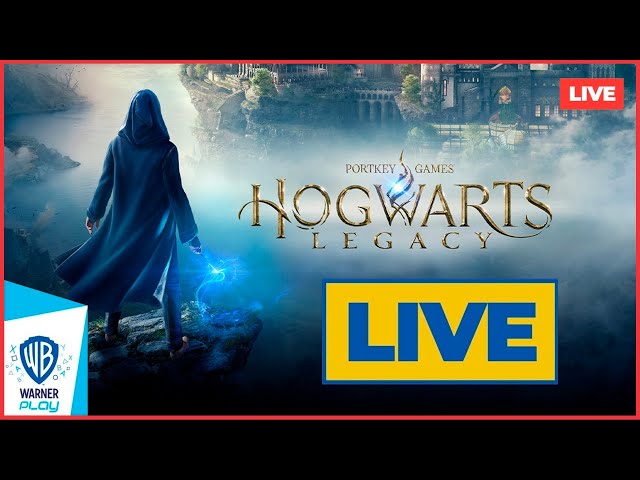 You can watch the gameplay footage from the preview event over at Warner Bros' YouTube channel, though the commentary is in Portuguese.
Hogwarts Legacy pre-order DLC
Hogwarts Legacy will be available on PC in three different versions. The Deluxe edition gives you the same base game as the Standard edition but includes Hogwarts Legacy early access, letting players play the game 72 hours early. In addition, you'll get the following items as part of the Dark Arts pack:
Threstral mount
Dark Arts cosmetic set
Dark Arts battle arena
Dark Arts garrison hat (digital deluxe only)
There will also be a Collector's edition which includes all of the bonuses above and the following real-life trinkets:
Life-size floating ancient magic wand with a book base
Steel case
Kelpie robe (cosmetic DLC)
Finally, no matter which edition you choose, the pre-order bonus is an Onyx Hippogriff Mount.
With that, that's all the info we have on the Hogwarts Legacy release date and all the other details you need to know. However, you may be wondering if Harry Potter will be in Hogwarts Legacy, or any of his pals. While Hogwarts Legacy takes place over a century before Harry's birth, other recognisable faces appear, such as the ghosts that guard the Hogwarts Legacy common rooms against intruders.
The creator of the Harry Potter series, JK Rowling, has made a number of transphobic remarks on social media in recent years. Warner Bros. has the licence to make games based on Harry Potter. While the details of that deal aren't publicly known, and WB Games says "J.K. Rowling is not directly involved in the creation of the game", it is likely that, as the creator and owner of the Harry Potter IP, she will earn royalties from its sales. If you'd like to learn more about transgender equality or lend your support, here are two important charities we encourage you to check out: the National Center for Transgender Equality in the US, and Mermaids in the UK.