Fortnite's Endgame mode rewards winners with a balanced universe, but it also holds a tiny tribute to Marvel's former creative leader. In the usual Fortnite font, a message exclaims Stan Lee's catchphrase, "Excelsior!".
Those familiar with Lee's career will know the word as a sign off on many of his comic book columns. Adopted from the Latin motto of New York, where Lee grew up, it means "ever upward," or as Lee put it, "upward and onward to greater glory!".
As a result, it's a fitting sign-off for Fortnite's victory, but it's also a reference to the outpour of support after his death. Excelsior was the phrase many used to send the legend off, and it seems Epic Games is doing similarly.
Throughout his life, Lee co-crafted many of the Avenger's characters, including the Hulk, Thor, Iron Man, Doctor Strange, and Spiderman. He was also a philanthropist, founding the Stan Lee Foundation to aid in literacy, education and the arts.
Later, Lee moved on to become the public face of Marvel, with cameos in many film adaptations, alongside the occasional video game. The Endgame film marks his final cameo in the series and is in some ways a second sendoff.
As far as Fortnite is concerned, the Endgame event is packed with references to Lee's characters, as well as challenges and rewards. It marks the return of Thanos and his Infinity Gauntlet, alongside Captain America's shield, Hawkeye's bow, Iron Man gauntlets, and Thor's axe. Upon completion of 10 challenges, players unlock the Avengers Quinjet as a glider skin.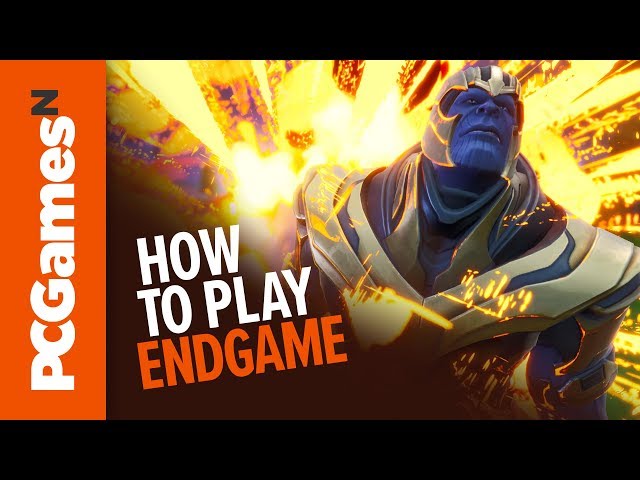 Fortnite's developers have put a lot of work into its Endgame mode – though perhaps too much for comfort. Reports suggest some Epic Games employees are having to work 70 to 100 hour weeks to keep up with its rapid content release cycle.
Related: Here's where to dance at the Fortnite hotsprings.
Naturally, it's not the first game to do a Stan Lee tribute, with World of Warcraft adding him as an NPC shortly after his death. Meanwhile, Lego Marvel Super Heroes actually lets you play as Stan, though that was well before his demise. Even so, it's a nice touch