Sunday means it's a two-fer when it comes to Fortbytes, but where is Fortnite Fortbyte 2? And where is this location that's hidden within loading screen 6? For the answers to these questions and more, read on, dear reader.
First, the good news: This is another one of those Fortbytes that doesn't require any special gear. If you're wondering what a Fortbyte even is, it's a holographic chip, one of one hundred hidden throughout Fortnite's Battle Royale map and behind certain challenges offered through Season 9. Finding all the Fortnite Fortbyte locations will reveal an image that, at least in theory, tells us more about the ongoing story of Season 9. Plus, you'll unlock cool new gear as you pick them up.
The tricky part is knowing where to look for this one. Loading screen 6 is unlocked by completing all the weekly challenges for six different weeks, and that is admittedly a lot to do. Fortunately, you don't actually have to have the loading screen in order to pick up Fortbyte 2 – you just need to know where to look for it.
The loading screen shows a nighttime scene on top of a building that's pretty clearly located in Neo Tilted. The clue to where to look is in the overlay text: "Only the best snipers can take out a holo-clock tower lamp from the rooftops of Neo Tilted."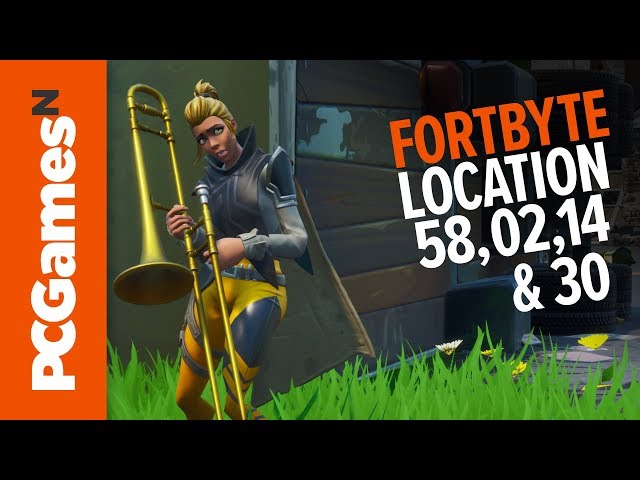 So, set a course for Neo Tilted! You can see exactly where that is in the video above. Fortbyte 2 is located precariously at the top of the holo-clock tower near the south edge of the town – the one with the clock numbers floating around it. You'll want to head for it right out of the battle bus, and carefully float down to the base of the steel spire at the very top of the tower. Fortbyte 2 is sitting there, just inside the lip. Just watch out for other players on your way to pick it up.
More season 9 goodies:
Fortnite Fortbytes locations
All Fortnite Sky Platforms
Fortnite John Wick LTM
And that's Fortnite Fortbyte 2 in the bag – you've solved the riddle of loading screen six and gotten a nice view out of it to boot. Just remember to be careful getting down.