What are the Fortnite week 8 challenges? The next set of Fortnite challenges are here and we're here to help you get through them lickety split. The Fortnite week 8 challenges won't surprise veteran challenge hunters, so you'll be doing the usual mix of eliminating with different weapons, hunting down treasure, searching chests, and racking up kills in named locations.
Unlike the later drop last week due to Gamescom, the Fortnite week 8 challenges went up at the normal time, so you don't need to wait longer to get stuck into them this time. As per usual, expect three free Fortnite challenges that are open to all players, and four Battle Pass challenges.
If you're not up to date, make sure you're caught up with everything new in the game as part of Fortnite update 5.3, last week's Fortnite week 7 challenges, and the Fortnite Tomatohead challenges. For that last one, however, you will need the specific skin in your stash. When you're all done, then you can crack on with the Fortnite Road Trip week 8 challenge. First, though, here are the Fortnite week 8 challenges and how to complete them.
Fortnite week 8 challenges release times
This week's tasks hit at the normal time, that's Thursday August 30 at 2pm BST, or 6am PT and 9am ET for Fortnite fans across the Atlantic pond.
Fortnite week 8 challenges – free
Place traps (0/10) – 5
This should be an easy one you'll complete just through play. You don't even need to be especially skilled with traps, you just need to set ten of them down and you're golden.
Search chests in Wailing Woods (0/7) – 5
Wailing Woods chests most commonly pop up in the maze area at the centre, but there are more spawn chances further out into the wooded areas if you have the patience for it. This challenge should only take a few drops.
Shotgun eliminations (0/4) – 10
This Fortnite challenge is a little tougher than normal, since elimination tasks typically require three kills, rather than two. That said, drop into busy areas like Tilted Towers to try and get a quick close quarters kill, or track down a shottie in a tighter area like Shifty Shafts, and the shotgun eliminations should come.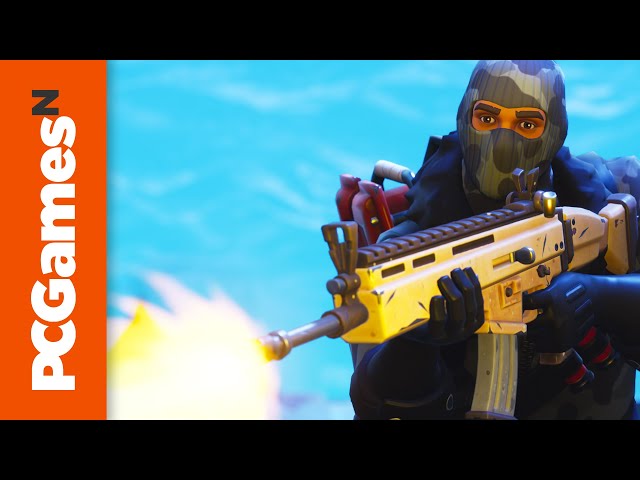 Fortnite week 8 challenges – Battle Pass
Deal damage with a pickaxe to opponents (0/250) – 5
This Fortnite challenge might seem a little tougher than it actually is. Otherwise known as the harvesting tool, the pickaxe is for hoovering up materials, less so causing damage to your rivals. However, your best bet is to deal damage at the chaotic beginning of matches in busy areas. Spot the players scrabbling for a weapon and, after some trial and error, this should be all yours.
Use a Rift at different Rift spawn locations (0/10) – 5
Rifts were introduced to Fortnite as part of season 5, and allow you to cover long distances by spitting you out into the sky. Chances are you'll know where these are by now, so just zap through ten of them and five battle stars are yours.
Search between three oversized seats (0/1) – 10
This week's tough challenge is your Fortnite search between three oversized seats, so we have a special guide for that that will tell you exactly where the hidden Battle Star is when the Fortnite week 8 challenges go live.
Eliminate an opponent in Greasy Grove, Lonely Lodge, and Fatal Fields (0/3) – 9
Stage-based challenges are a relatively new introduction to Fortnite: last week saw us finding a series of chests. This week, however, kills are on the menu, starting with Greasy Grove. Once you've despatched someone there, skip over to Lonely Lodge, and then Fatal Fields.