Looking for a list of all Fortnite Pirate Camps? The pirate-themed Fortnite Season 8 is finally upon us and brings a bunch of new toys, locations, and balancing tweaks to the game, including new locations called Pirate Camps. The reason you'll want to visit all of these? Manage to find and arrive at all seven of these new map spots and you'll have completed the very first of your Fortnite Season 8 week 1 challenges, which will surely net you a bunch of new cosmetics provided you have the new Battle Pass. These hotspots of piracy will also be full of pirate cannons, which will help you deal the right damage to help you complete your week 2 challenges, too.
Fortnite Pirate Camps are dotted around the map and should be easy to spot thanks to their piratical aesthetic – think black flags with the Jolly Roger symbol on it, fort-like buildings made of palm logs, and empty bottles of grog wherever you step. To complete this challenge all you need to do is locate these Pirate Camps and get close enough to activate the challenge complete emblem.
To help you make as much early progress with your Battle Pass as possible we've jumped out of the Battle Bus, thanked the bus driver, and gone searching for the privateer encampments. You'll need to visit seven in total, so get hunting.
Fortnite Pirate Camps
Here is a list of all the Pirate Camps we've found so far in Fortnite:
On the hill east of Tilted Towers
East side of the bridge between Salty Springs and Paradise Palms
On the tall hill between Shifty Shafts, Salty Springs, and Fatal Fields
North-east of Shifty Shafts
East of Pleasant Park, where the Haunted House used to be
North-west of Lazy Lagoon
South-west of the volcano
Below you can see what these forts look like, so you know when you've found one in-game, plus a Pirate Camps map to help you pin each location.
Interestingly, these aren't entirely new structures and are instead built on the foundations of pre-existing Fortnite buildings across the battle royale map.
Looking for a large visage?
Fortnite giant face desert location
Fortnite jungle giant face location
Fortnite snow giant face location
There you have it, all seven Fortnite Pirate Camps. These are very useful spots for a number of reasons, namely that they hold a lot more loot than most random buildings that aren't in named locations.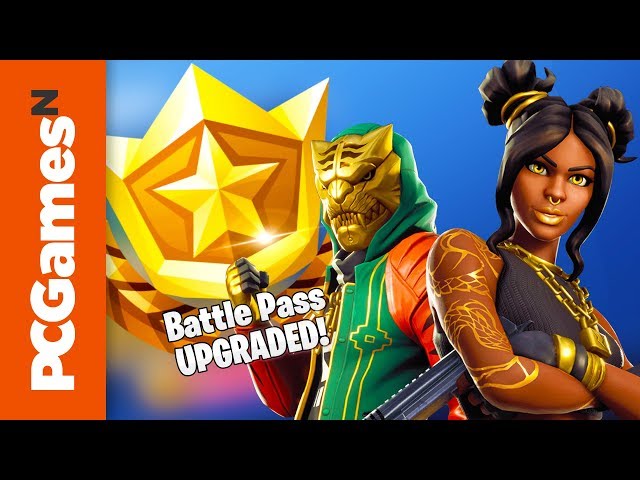 You can also find the new Pirate Cannon item/vehicle/weapon at these camps, letting you reign fire down on enemies as they build or climb in the cannon yourself and soar through the clouds to a safe new location. If that's what you've come for as part of your week 2 challenges for season 8, make sure you know where to visit the furthest, north, south, east, and west points in Fortnite. Now that we think about it, the cannon is probably the most fun way to get there.