Where is the snow giant face in Fortnite? There are three big visages to be discovered in Epic Games' battle royale behemoth, and we're going to help you out with finding them all. Some can be found in curious places, and the Fortnite snow giant face is no exception.
In case you've been buried under or rock – or a pirate's freshly-fired cannonball – season 8 of the famous PUBG-botherer has just landed and that means that we have loads of new gameplay additions and Fortnite skins to tide us over for the next couple of months. Apex Legends who?
Anyway, weekly challenge veterans will champing at the bit to get started with their Fortnite season 8 week 1 challenges. And, of course, tracking down the Fortnite snow giant face is one of them – one of three if you're looking to pickup the full five Battle Star reward. So, without further ado, here's where to find the giant face in the snow in Fortnite.
Fortnite snow giant face location
Like the other giant faces, the Fortnite snow giant face is craftily stuck onto the side of a wall – or, in this case, a big block of ice. It can be found to the east of Happy Hamlets. If you make your way west along the bridge to the south of the map, you should be in the area in which you need to be. To be more specific, below is a screenshot and map to show you where it is.
Of course, there are more giant faces to be tracked down and visited, so here are guides to help you find the remaining two below:
More like this:
Fortnite giant face desert location
Fortnite jungle giant face location
And, there you are challenge hunter, that's where you can find the snow giant face in Fortnite as part of your first set of challenges for season 8. There's even more for you to get cracking with, however, so make sure you've visited all Fortnite Pirate Camps and got blown into fiery orbit with a Fortnite Volcanic Vent.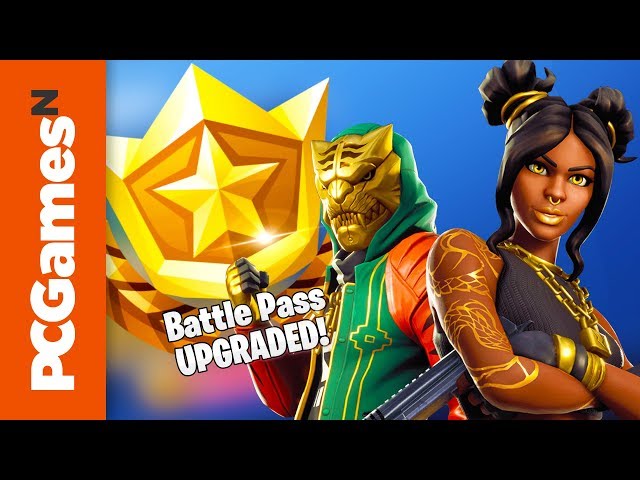 To see all the goodies you can get over the next ten weeks, check out our season 8 Battle pass video above. But, most importantly of all, make sure to have lots of fun with this new phase of Fortnite.