Where is the jungle giant face in Fortnite? Fortnite season 8 has landed and there's loads to get us excited to sink another lifetime of hours into Epic's battle royale game. But us challenge hunters are ready for one thing: our weekly tasks. So, we're going to start by finding the jungle giant face location in Fortnite.
Despite the fire-spewing volcano that has just appeared to the north-east of the map, there's still quite a bit of sweltering greenery that could be the home of our Fortnite jungle giant face. So, we're going to help you out to find where they're hidden to make sure you get your season 8 Battle Pass started in the best possible way.
Of course, there are many new exciting things to come to the game for the new season. First, for challenge fiends like us, the new Fortnite Party Assist feature is a useful way for your party members to help us complete our Fortnite season 8 week 1 challenges. There are also loads of new cosmetics to be unlocked and new lava and cannon gameplay elements to try out, too. But, first, here's where to find the Fortnite jungle giant face location.
Fortnite jungle giant face location
When it comes to the second giant face you need to find, it can be discovered west of the new area not too far from the volcano: Sunny Steps. This fresh spot that sees Wailing Woods bite the fire-singed dust is just to the east of the volcano and the jungle giant face can be found on a cliff below a small temple. Here's a map below to help you find it.
Of course, there are more big' ol mugs to find, and we have guides to help you find them, below.
More giant faces:
Fortnite giant face desert location
Fortnite snow giant face location
And there you go, where to find the jungle giant face in Fortnite. Of course, there are more challenges to sink your teeth into, so make sure you've visited all Fortnite Pirate Camps, and boosted yourself into the sky with the Fortnite Volcano Vents.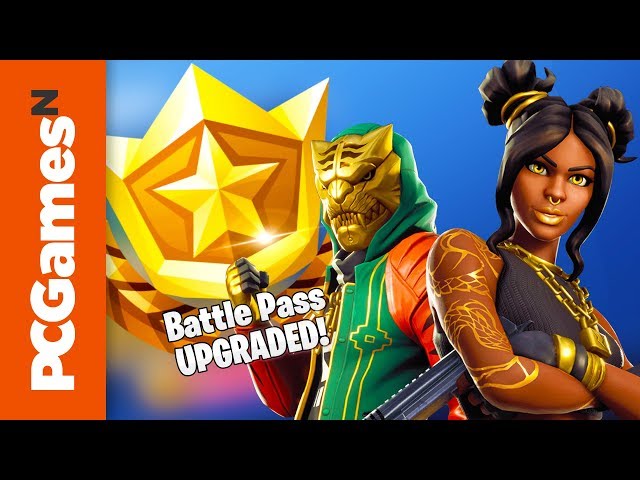 For now, happy season 8 – we hope you enjoy all your lovely new skins and other cosmetics. You can see them all in the Battle Pass video above.