Where is the Fortnite Water Tower? We're asking that question because we've got a very important job to do: dancing. If you're bogged down with the back-to-work blues like we are, throwing some shapes all over Fortnite's battle royale dance floor is just the ticket to making January much more fun. So, in the spirit of getting the New Year started the only way it should, we're going to show you where to dance on top of a Fortnite Water Tower.
Before you get ready to start flossing or do your best Orange Justice impression, we've got a PSA to make you aware of: this might be a free task in Epic's world-conquering battle royale game, but you won't be able to make the most of all the cosmetic goodies you could be unlocking if you had the Battle Pass, which costs 950 Fortnite V-Bucks. If you're looking for all Fortnite skins and Wraps for your weapons, you should check it out.
Now, let's get back to our watery business. We're looking over to just east of the centre of the map for this challenge. Retail Row is where we'll be headed for this task, but we're going to be showing you the precise location to make it even easier for you to finish off this challenge. So, here's where to dance on top of a Fortnite Water Tower.
Fortnite Water Tower location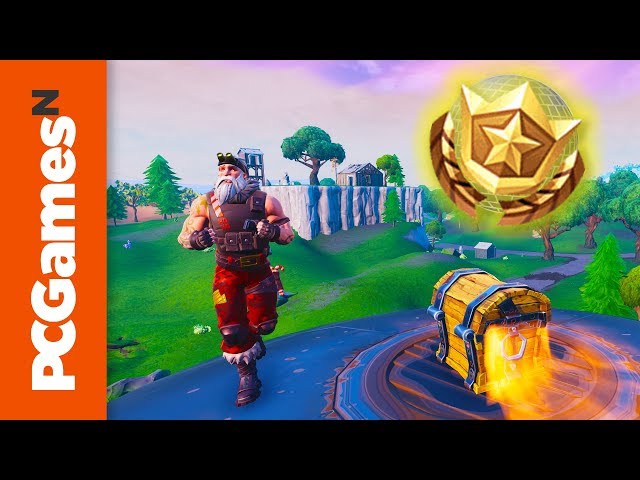 The Fortnite Water Tower is located in the south-east of Retail Row. When you're making your descent look out for a silver tower with a slender stem and a wide round top. That's the Fortnite Water Tower you need to dance on to complete this stage of the challenge. We also have a map (click to enlarge) and a video to make it even simpler for you to find out where you need to get your dancing shoes on.
Of course, this is a staged challenge of three parts, so you've got two more towers on which throw some shapes. For guides helping you out with the other two stages, here they are below:
Stage 2: Fortnite Ranger Tower location
Stage 3: Fortnite Air Traffic Control Tower location
So that's that – there's where to find the Fortnite Water Tower location. There are more Fortnite week 5 challenges where that came from, too. Make sure to do your search between a Giant Rock Man, a Crowned Tomato and an Encircled Tree location to get all you new objectives done. And, if you missed out on last week, here's a map of all Fortnite fireworks locations. For now, best of luck with all your Fortnite challenges – we hope you enjoy your brand new cosmetic toys.